You can review and change the email messages you receive in the account settings here: Account & Communication Settings
Doximity offers several options from News to Jobs to Network messages.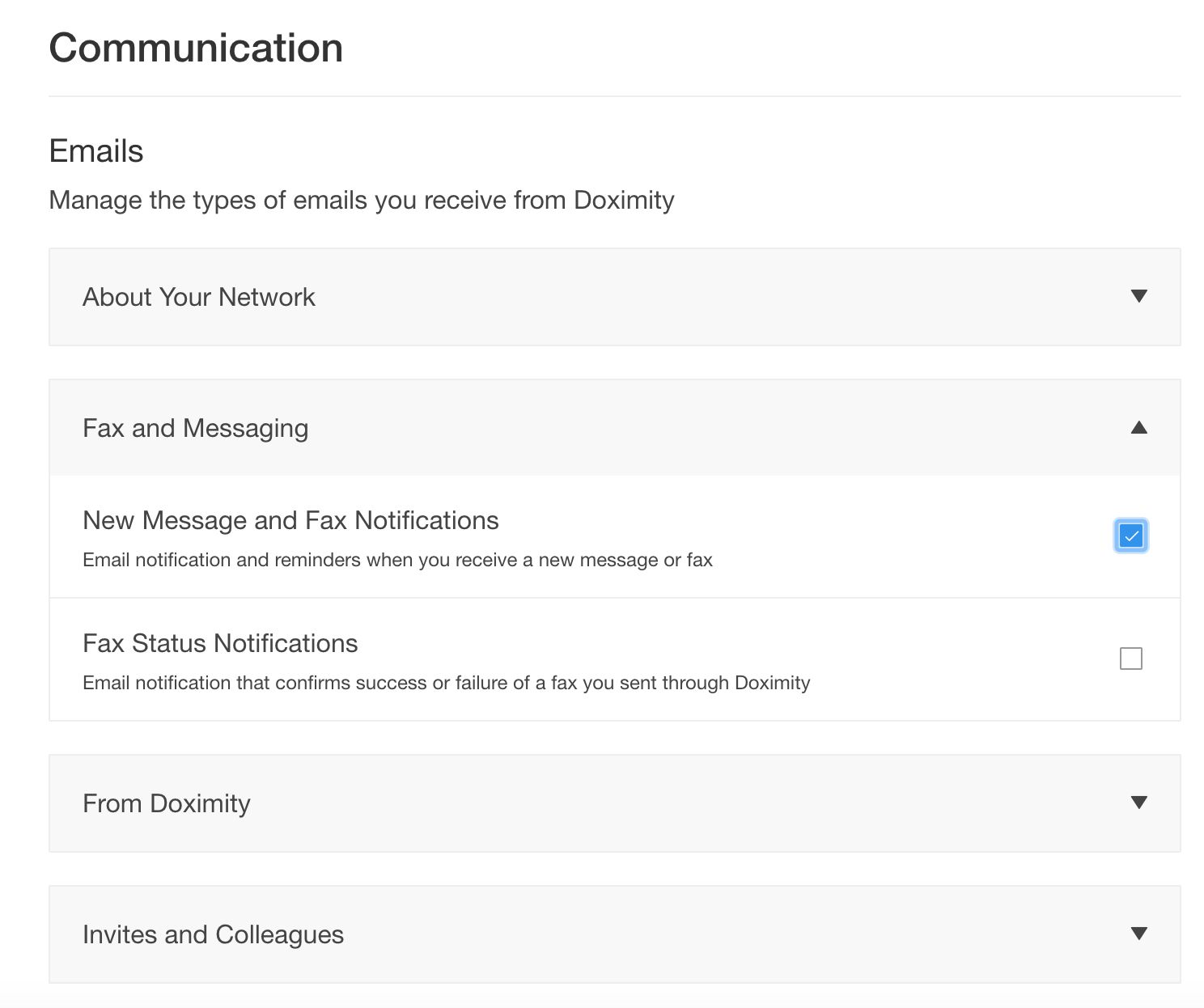 From this screen access the type of messaging you wish to modify by tapping on the chevron arrow so it points up.
Now you can check or un-check the specific items to opt-in or opt-out of those messages.
Was this helpful?