You can now send a voice message using our Dialer desktop feature. From the desktop, clinicians can now send a quick audio message to patients without needing to make a call.
To send a voice message:
Log into your Doximity account

Click on the 'Dialer' tab
Enter the phone number and click on the green 'Voice Msg' button
You will then be able to send a voice message. Voice messages can be up to 5 minutes long and you can review your message before sending it.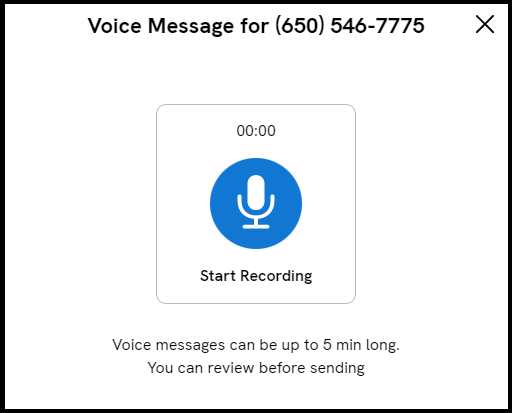 When recording your voice message, you will see the following screen: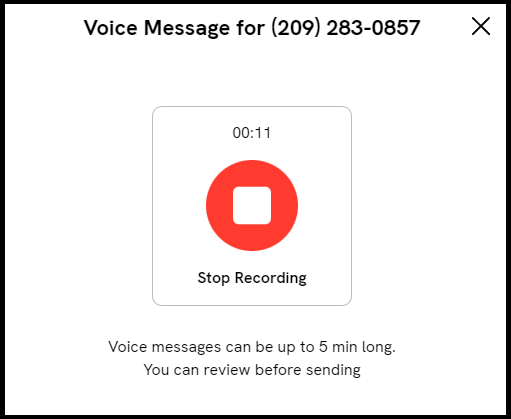 When you are ready to send your voice message, click on the blue 'Send' button.