Users can now 'Unsend' a text in the Doximity app. You are able to unsend a text before it auto-expires within 7 days.
To unsend a text:
Navigate to the 'Dialer' tab in the Doximity app
Tap on the 'History' tab in the upper left-hand corner
Tap on the 'Text' tab
Tap on the text that you wish to unsend
Tap 'Unsend'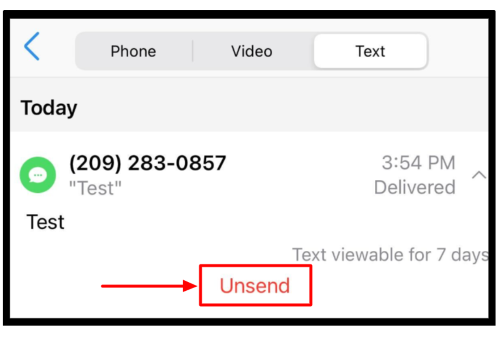 Tap on the red 'Usend' button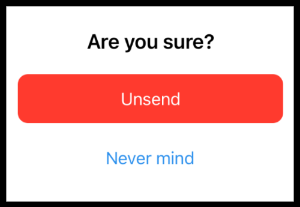 Your text will then show that it has been 'Unsent'.