We know time is scarce for medical students, so we made it as easy as possible to search for residency programs and stay informed about the insights you care about the most. Residency Navigator features allow you to make an informed residency decision that aligns with your professional goals and personal preferences. These features include:
Real Reviews
Read reviews from verified current residents and recent alumni who have shared anonymized ratings and hand-written reviews on important aspects of their experience, including career guidance, program culture, clinical diversity, and more.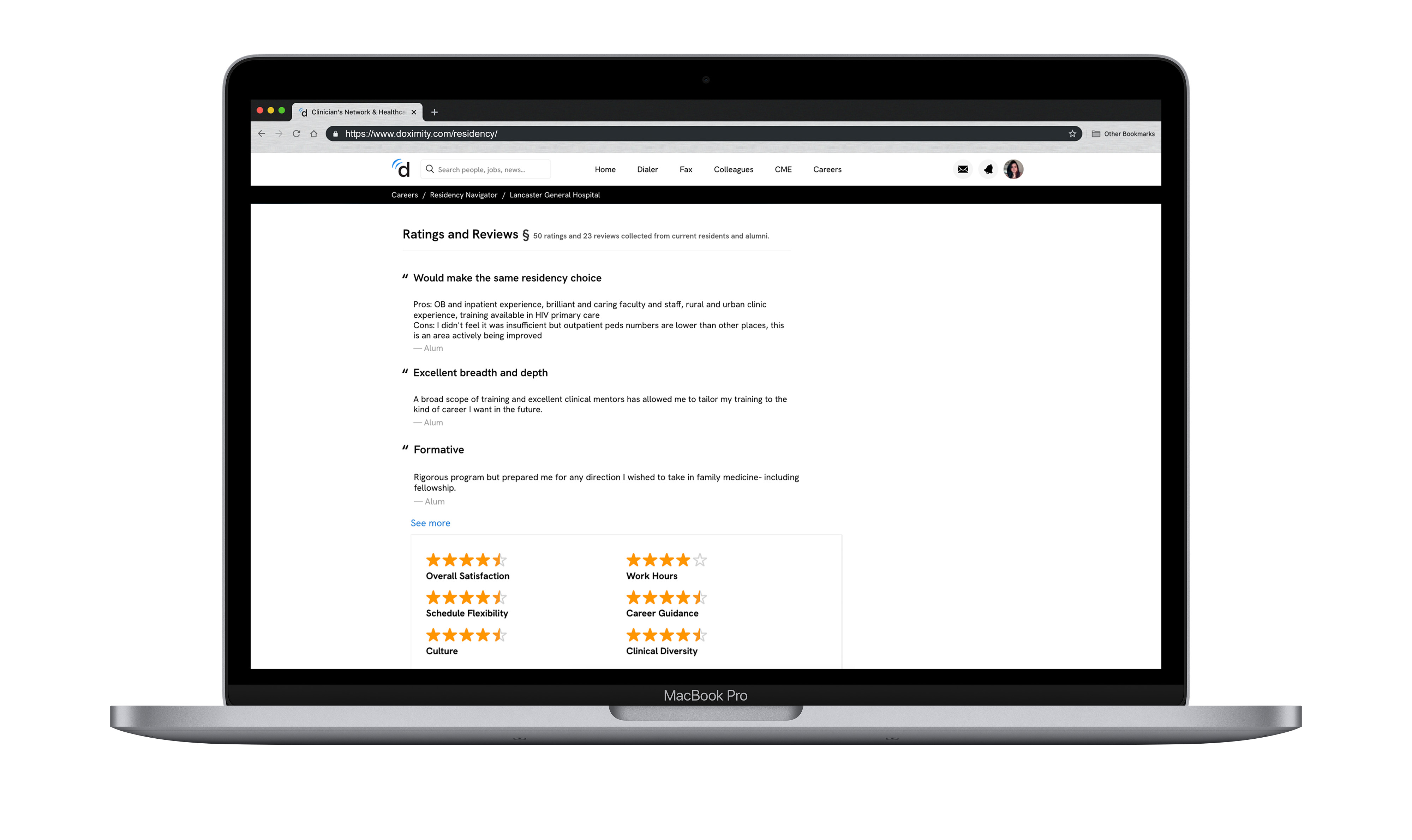 Detailed Program Statistics
Learn more about a program's subspecialization rates, gender balance, top-feeder medical schools, and alumni destinations.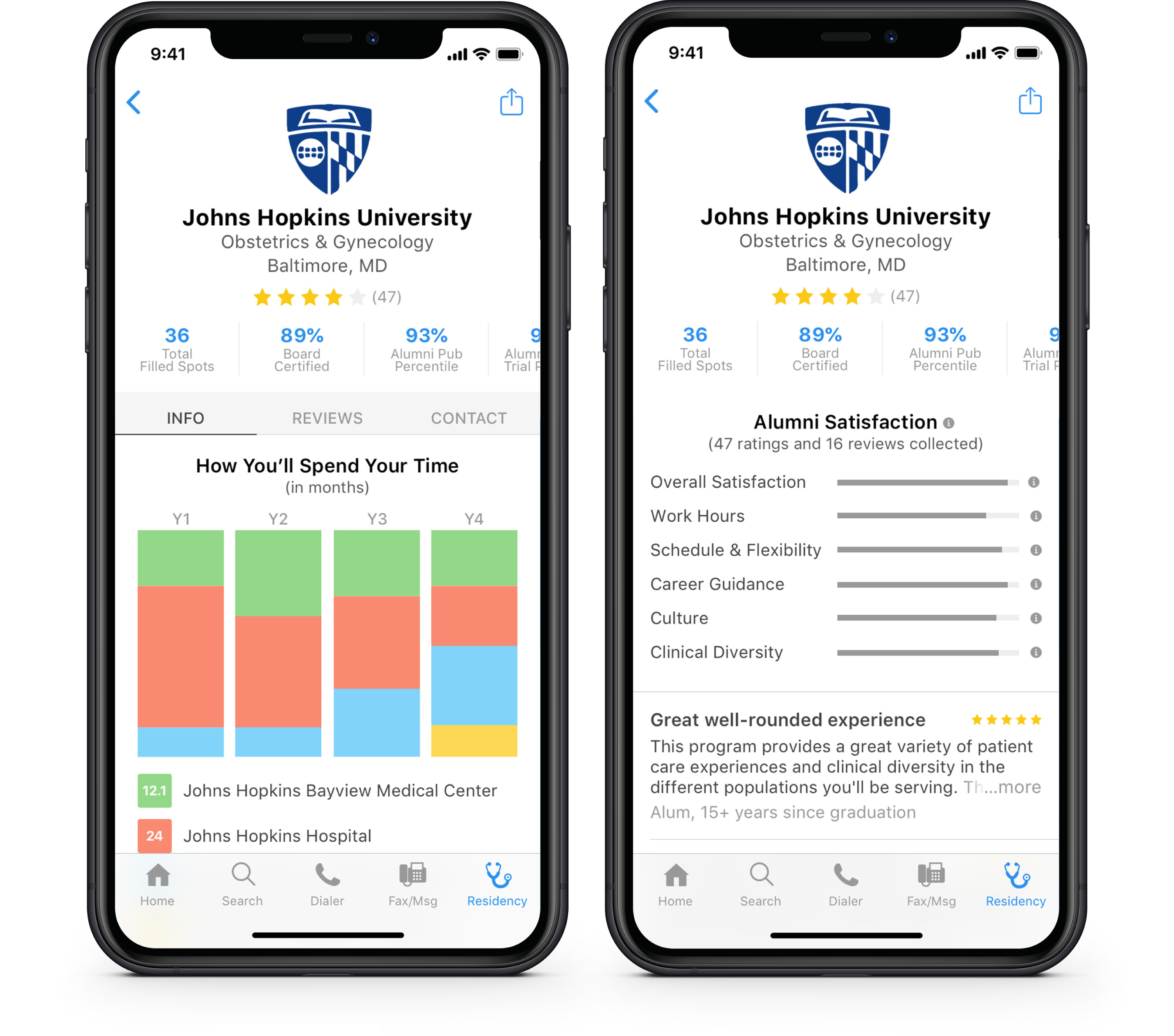 Step Scores Data
See how your Step scores compare to matched applicants in each specialty. Explore median Step score ranges, the number of applicants who matched and didn't match within each score range, and more.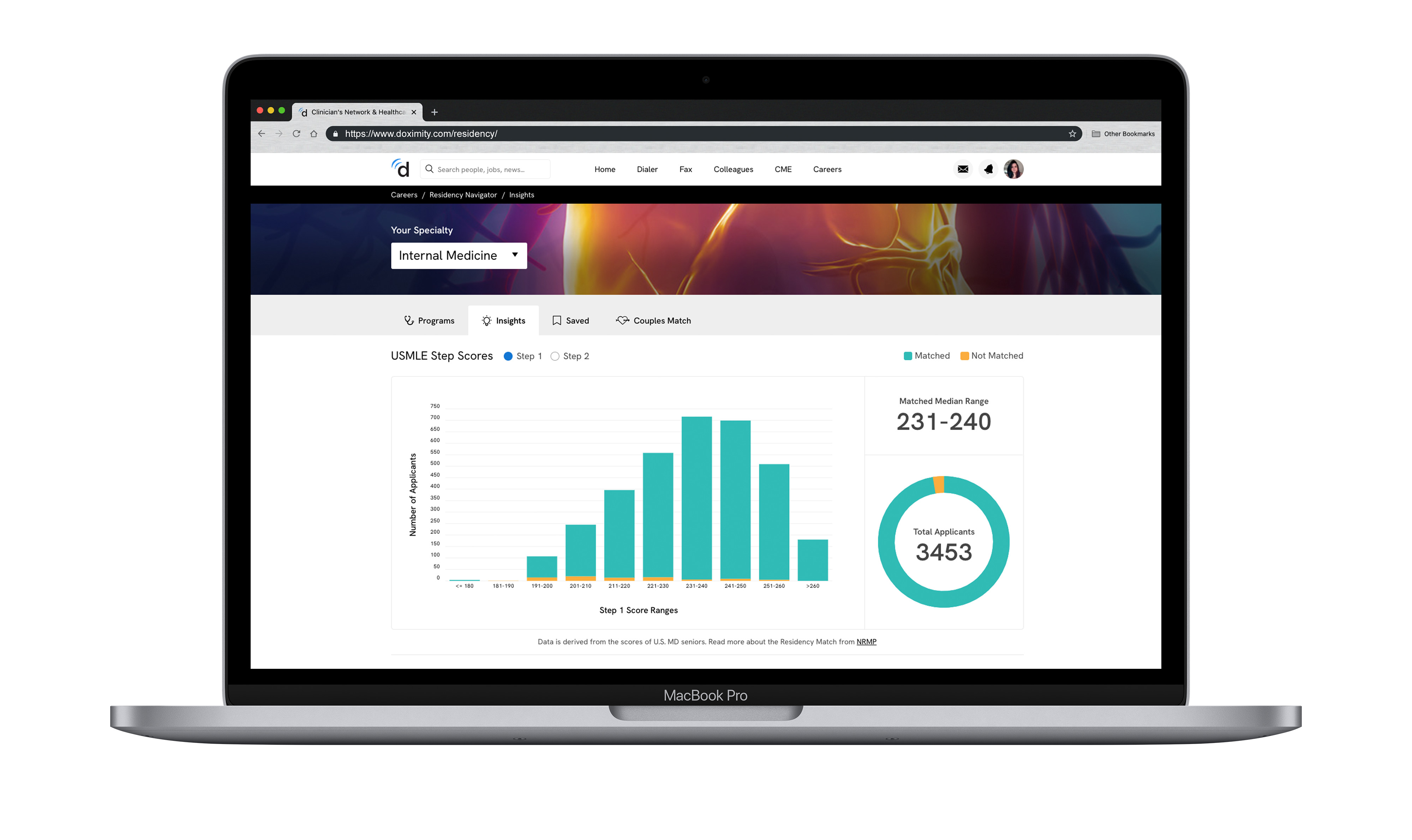 The Couples Match Tool
Applicants participating in the Couples Match can seamlessly generate a list of optimal program pairs for their rank list. Sort by programs within the same institution or within a certain range of distance.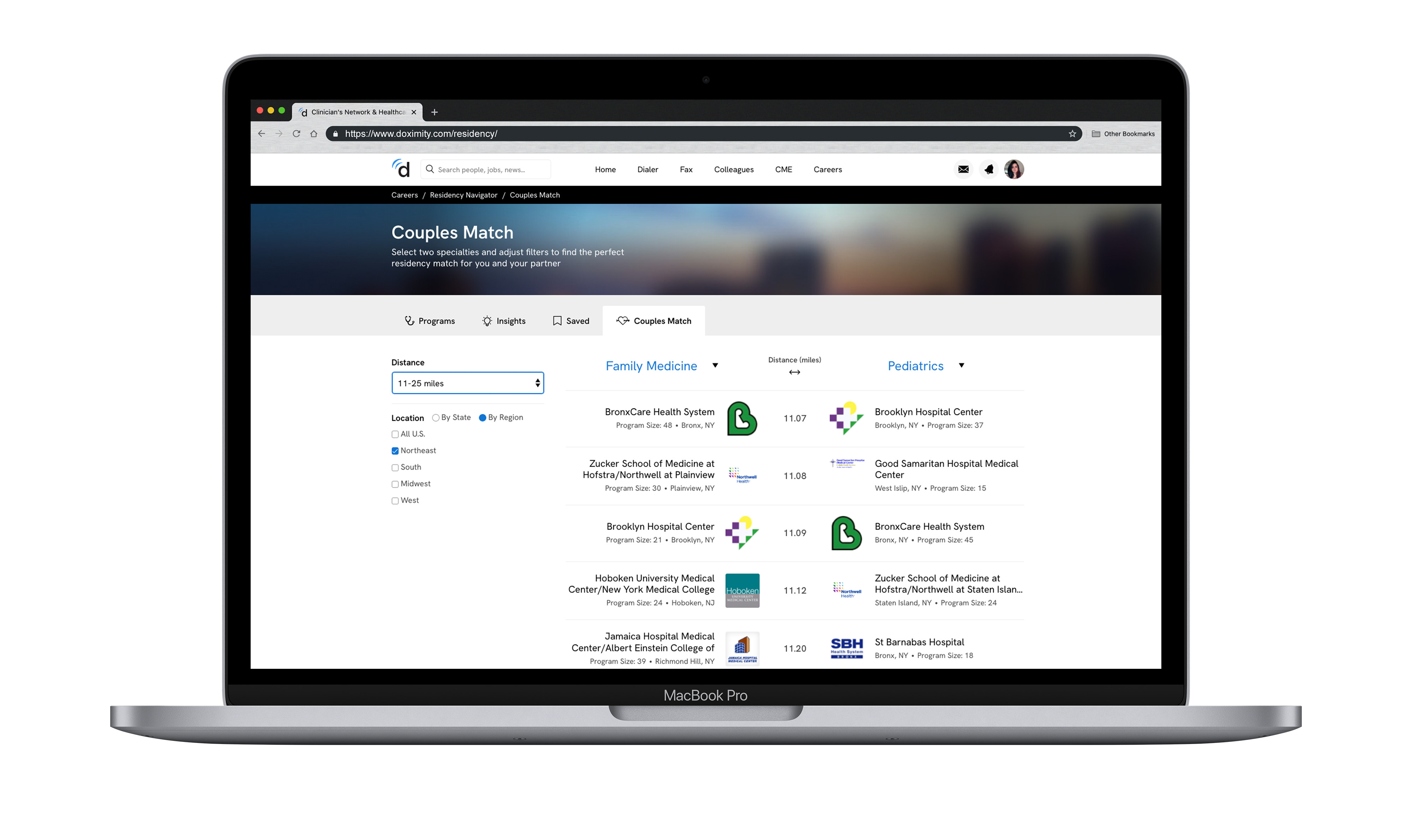 Neighborhood Insights
Find your perfect fit by comparing unique stats on each program's community, including overall livability, quality of local schools, housing prices, cost of living, and more.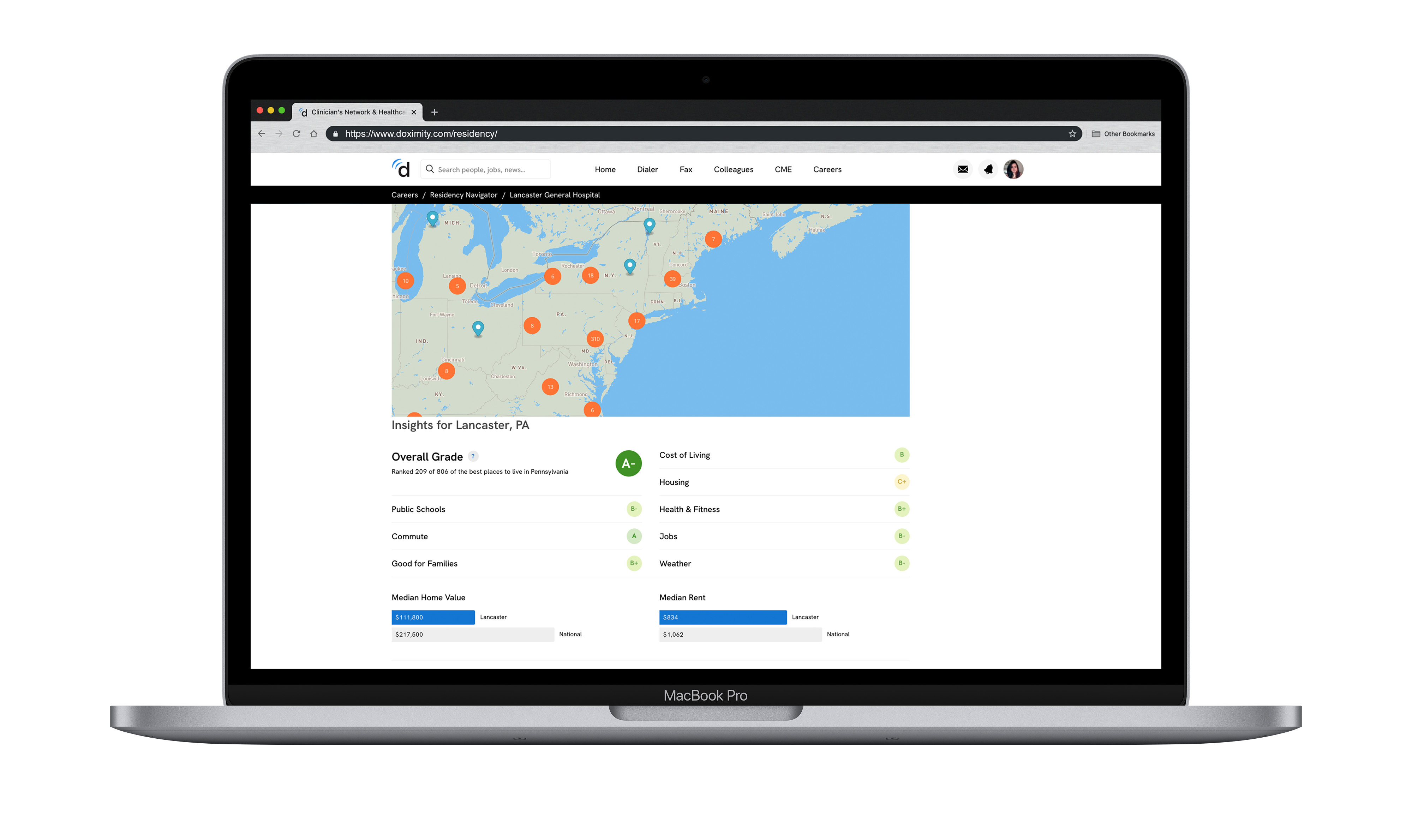 Saved Programs
Shortlist your favorite programs and include personalized notes and insights from your virtual visits, interviews, and conversations with residents and alumni.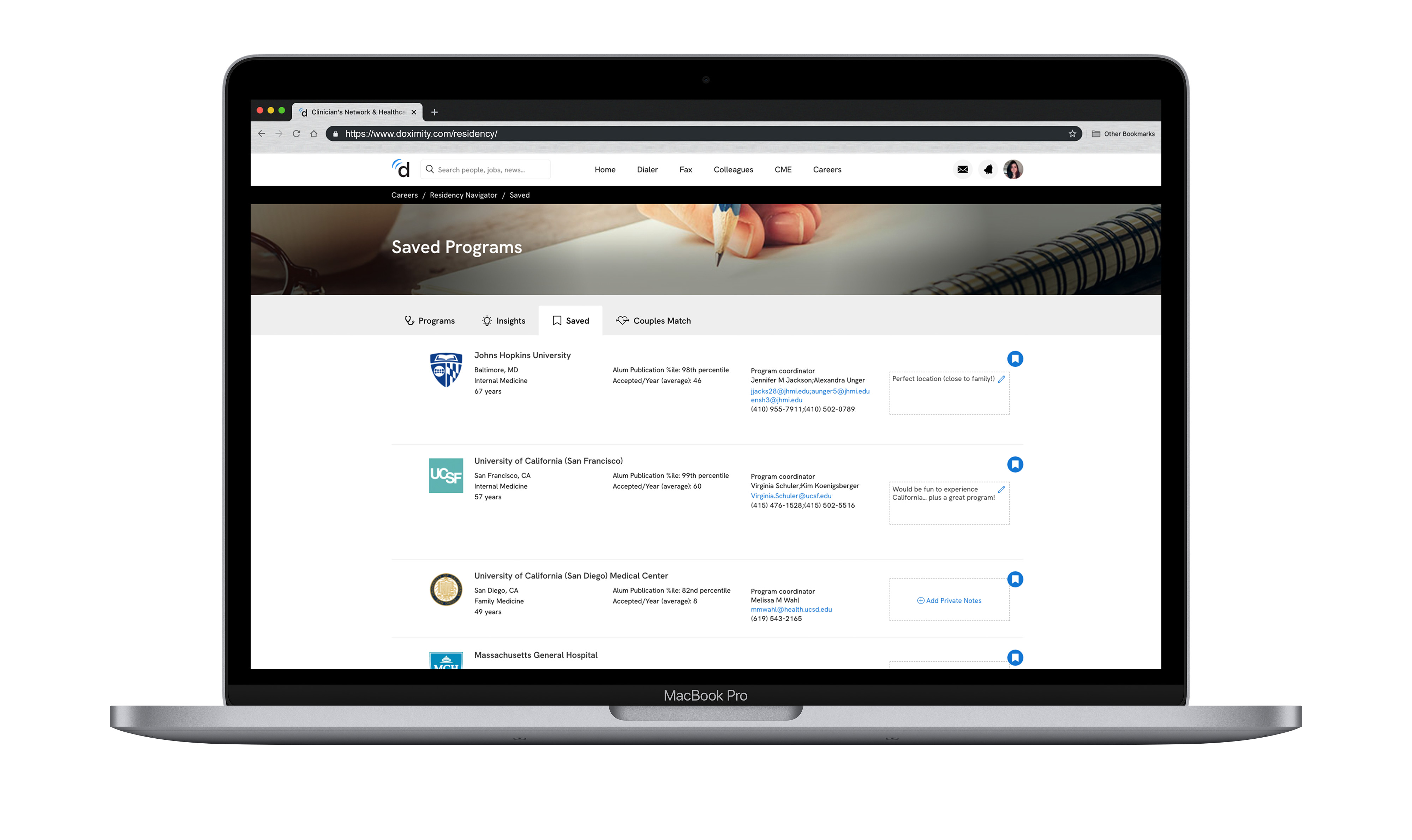 Personalized Search Options
Discover programs tailored to individual career goals with a powerful search engine that filters programs by specialty, geography, hospital type, intended fellowship, training environment, and more.
Check Out Residency Navigator
To check out Residency Navigator, please visit www.doximity.com/residency or download the Doximity app. For any questions about the tool, please reach out to residency@doximity.com.