Prospective residents can use Residency Navigator's Couples Match Tool to seamlessly generate a list of optimal program pairs. By adjusting the filters you are able to sort by programs within the same institution or within a certain range of distance.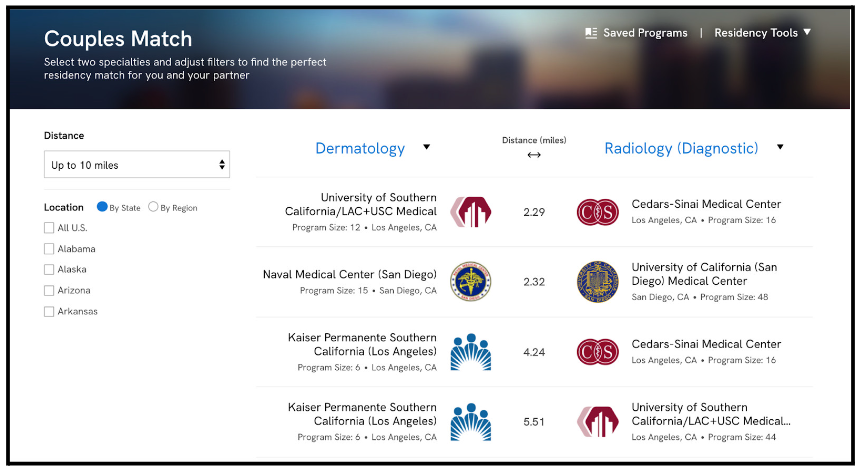 How To Use Residency Navigator's Couples Match Tool
1. Select Your Residency Specialties
Use the dropdown menus at the top of the page to select both of your residency specialties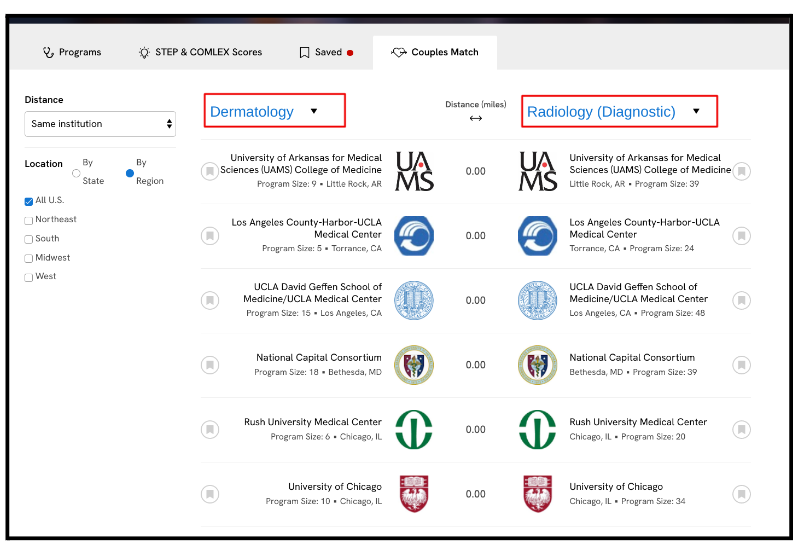 2. Filter by Location
On the left-hand side of the page, adjust the 'Location' filter to view residencies in a specific area of the country. You can search locations by State or by Region (North, South, Midwest, etc.)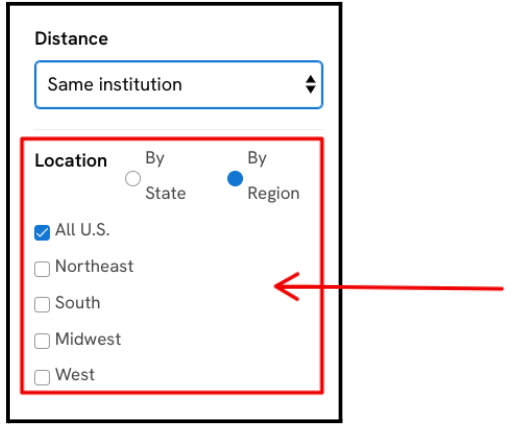 3. Filter By Distance
Adjust the Filter drop-down menu to filter by the distance between residency programs.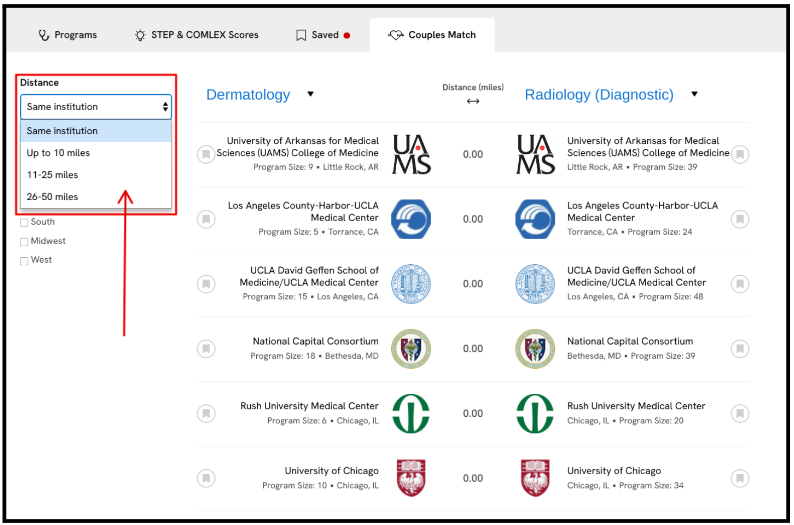 4. Save Your Favorite Programs
Once you find a residency program of interest, select the 'flag icon' next to the programs you wish to save. Your saved programs can later be reviewed under the Residency Navigator 'Saved' tab.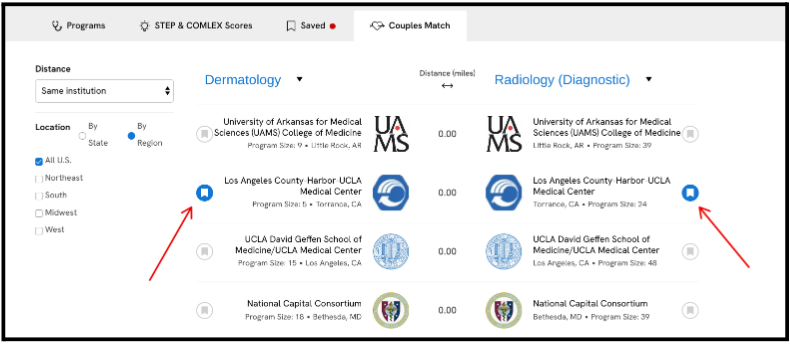 5. Review Your Saved Progams
Navigate to the Residency Navigator 'Saved' tab to view the residency programs you have saved for later
Add notes next to each program and export your 'Saved' list as a CSV file to help build your rank list, view program info and see your notes on your computer