We have received feedback on the pop-up message that appears when you attempt to connect and use the Doximity Dialer Video.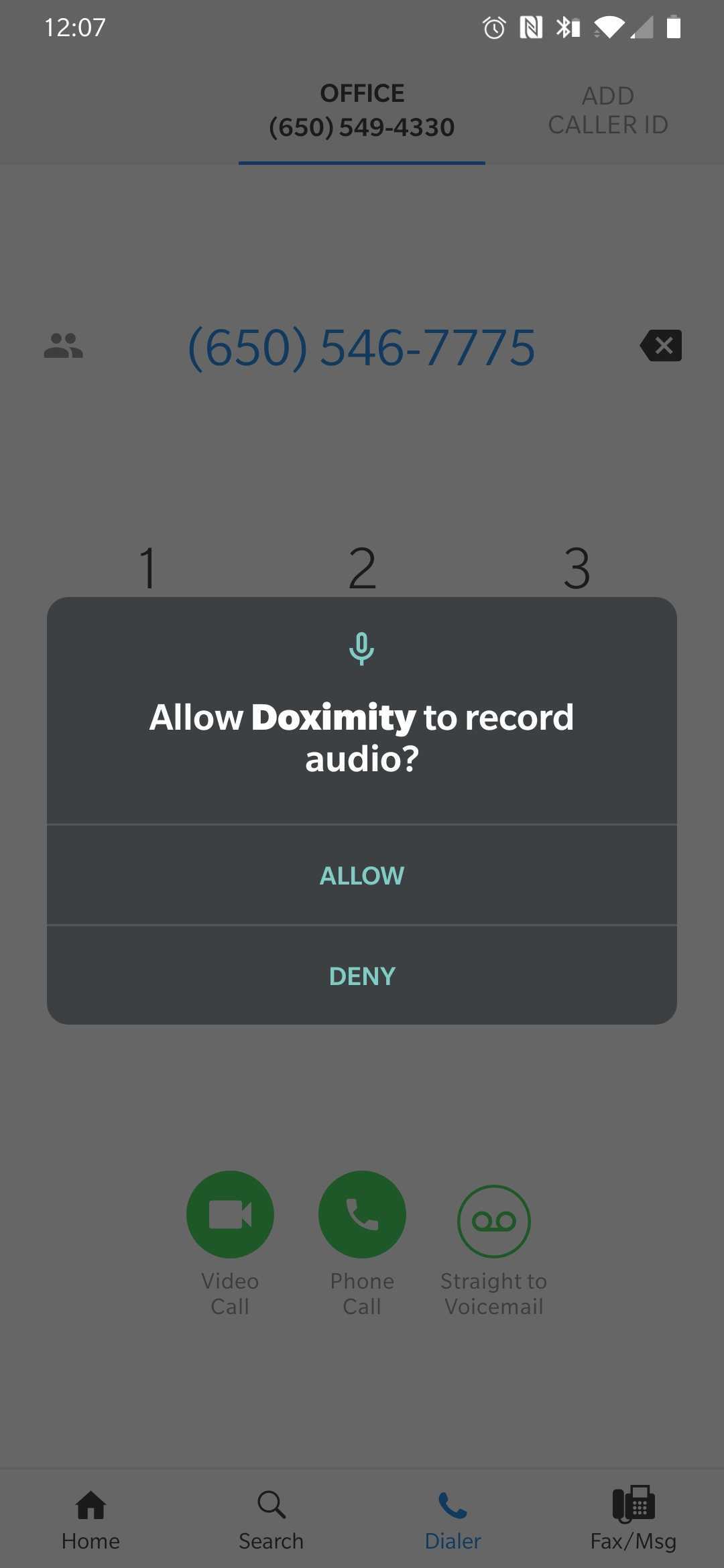 We want to confirm for you that Doximity does NOT offer any call recording feature.
This is an Android system message that we cannot change. It is prompted by the device's operating system.
In order to use the Dialer Video feature, you must 'allow' access. That will allow your device to connect with the device's browser so you can begin the Video call.