You can now access the Doximity feature, 'Hold for Me'. This feature is only available within active VoIP calls on Dialer Voice. If a caller is put on hold during their Dialer Voice call, they can tap 'Hold for Me' to enable the feature.
Hold for Me will initiate a virtual assistant, which will wait on the call for the other person to pick up the other line. When the participant picks up the call from hold, a brief recording will play as soon as they are detected, letting them know that we're alerting the doctor to return to the call.
Using Hold for Me
You can access Dialer 'Hold for me' during any active VoIP call.
Once the call connects, you will see Hold for Me enabled on the Dialer Home screen.
iOS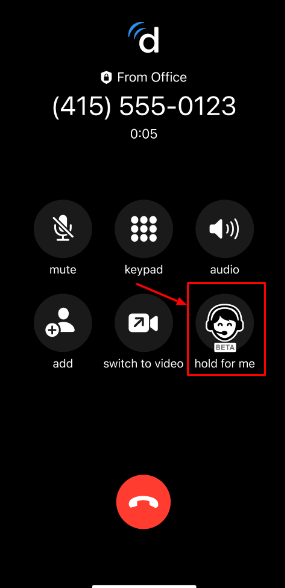 Android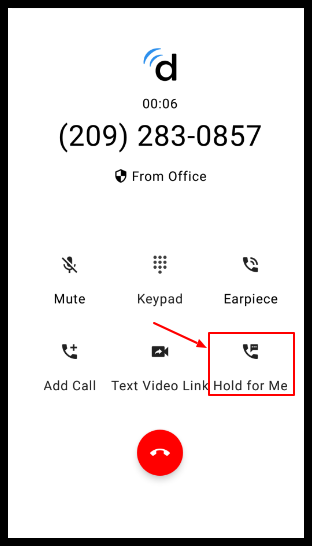 When you tap Hold for Me, the feature will be enabled, and will immediately begin monitoring the call to detect a human answer. Hold for Me ignores hold music and recordings, waiting for an actual human to answer the call. While Hold for Me is active, dialer can be left on the active screen, or minimized. You can tap 'cancel hold' at any time to cancel Hold for Me and return to the call.
When the other person joins the call, Hold for Me will play a brief recording letting the person know we're returning the clinician to the call. At the same time, Hold for Me will send a notification and play an audio chime, to alert you to return to the call.
Tap on the text notification that you received or tap on 'Return to call' and you will be returned to the active call with the participant online.
iOS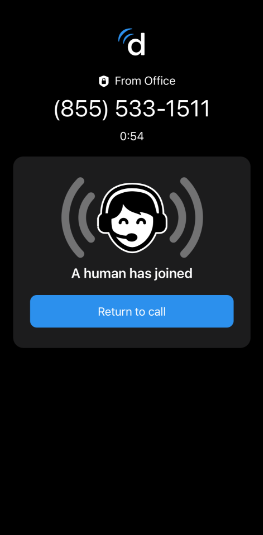 Android