If you have a dedicated fax line provided from Doximity and wish to send a fax, here is how:
Log in to Doximity, and click the 'Fax+Message' tab
Click '+ New Fax' button on the upper left side of the screen

Enter the recipient's name or their fax number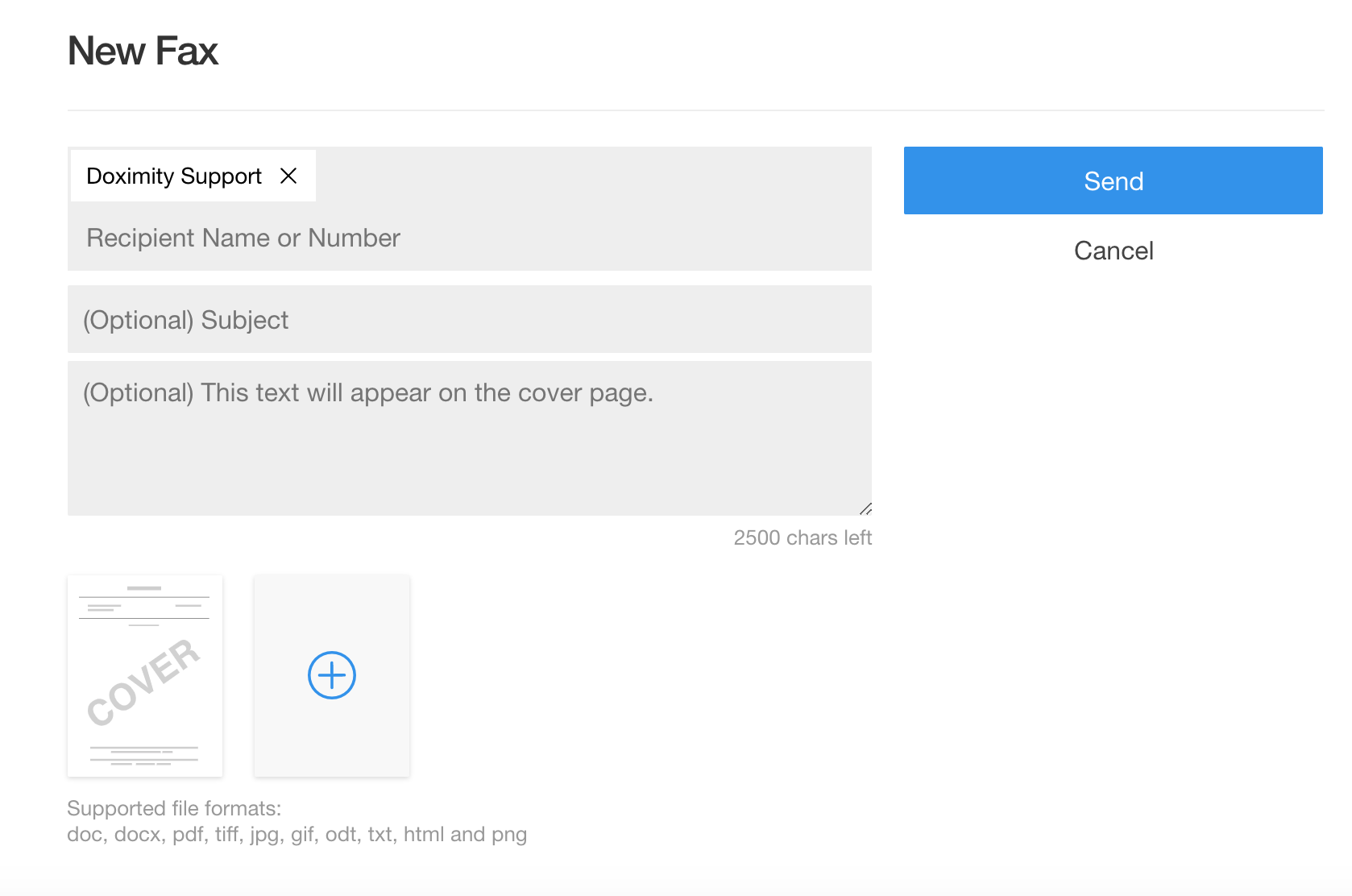 Enter a Subject line if you wish and/or additional Text that you want to be included on the fax cover sheet.
If you wish to attach a file, click the blue '+' link below the fax text to add an attachment.
NOTE: We have a 50 meg limit for faxes.
Click the blue 'Send' button to the right of the fax