Diagnostics Test
If you are experiencing issues with Dialer Video, we recommend you test your system by running our diagnostics test. This test can also be accessed in the mobile application by navigating to Dialer Settings - Help - Diagnostics Test.
This test checks for device setup, browser compatibility, connectivity, and network strength conditions that ensure a successful video call.
Mobile App Troubleshooting
I don't see the Video Call function in Dialer on the Doximity mobile app.
Dialer Video is available on the Doximity App for iPhone and Android. You must have the latest version of the Doximity App on your device.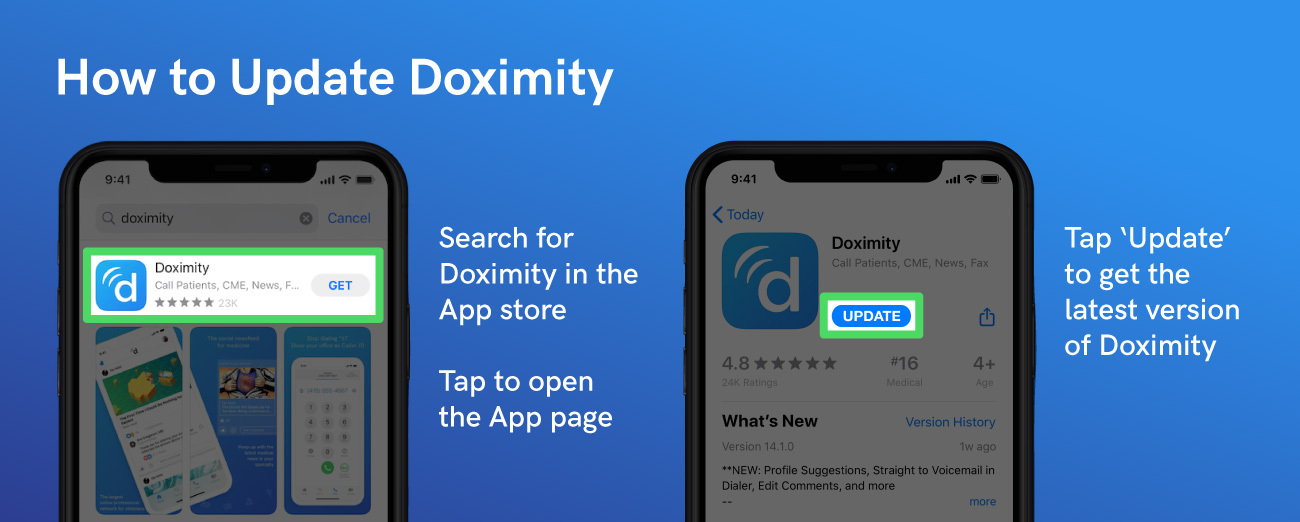 I am having trouble connecting to a video call. Any ideas?
Video calls can be joined using wifi or cellular data.
If you are having trouble connecting, please try a test video call after doing the following:
On your phone, go to settings.

Turn off the Wifi and try another video call.

If having trouble on cellular, turn on Wifi and try another video call.

I am not able to video call because my audio and camera aren't working, how do I fix this?
In order to join your video call, every patient must enable their camera and microphone on their Smartphone device. This happens during their first Dialer Video call, but in case it was ignored, here are step-by-step PDFs: iPhone | Android
I am now seeing a message that my patient's internet connection is unstable, what should I do?
This message is to let you know that your patient's internet connection is unstable and the video or audio may not be working for the call. When this happens we'd recommend having your patient turn off their wifi or connect to wifi (depending on what they are currently using when you get the connection unstable message).
I am seeing a message that says I need to check my internet connection and try again, what should I do?
You are likely seeing this message because you either have an ad-blocker on or a hospital-issued security feature is blocking Dialer usage. Also, please note that your cellular data must be enabled if wifi is disabled on your phone.
To turn off your ad blocker follow the steps below:
Open Phone Settings.
Select the browser window you're using (Safari, Chrome, Firefox, etc) from the list of settings.
Under

the General section, select Block Pop-ups.
Toggle off the ad blocker.
Return to the Doximity app
If you are still experiencing this issue, reboot your phone and try again.
Desktop Troubleshooting
I am logged on to Doximity, but cannot start a video call.
If you are getting an error message "Your device does not support video calling. Please update your browser or use another device" or "Media connection failed or media activity ceased".
Please check that you are on a supported browser.


MacOS Desktop: Chrome, Firefox, Edge, Safari
Windows Desktop: Chrome, Edge, Safari
Note: We recommend keeping your browser updated to the most recent version available. We thoroughly test Dialer Video on the most recent two versions of each major browser listed above. Older versions may have limited functionality.
The video is not showing my face.
If you are using an external camera, try unplugging & replugging in camera
You may also need to make sure your browser has permission to access your camera and microphone

Go to browser settings and make sure camera/microphone permissions are set to "ask" or "allow"