To send a fax from your iOS device, please:
Access Doximity on your iOS device
Tap on the 'Fax/Msg' button on the bottom right corner
Tap on the 'New Fax' icon in the top right corner
Enter the Fax number or name of our Colleague at the top
Enter Text in the area above the Cover option: 'Optional cover page text'
Tap 'Send' in the top right corner
Note: You can attach a file by tapping on the '+' icon
Attachments cannot be over 50 megs in size or the fax will fail.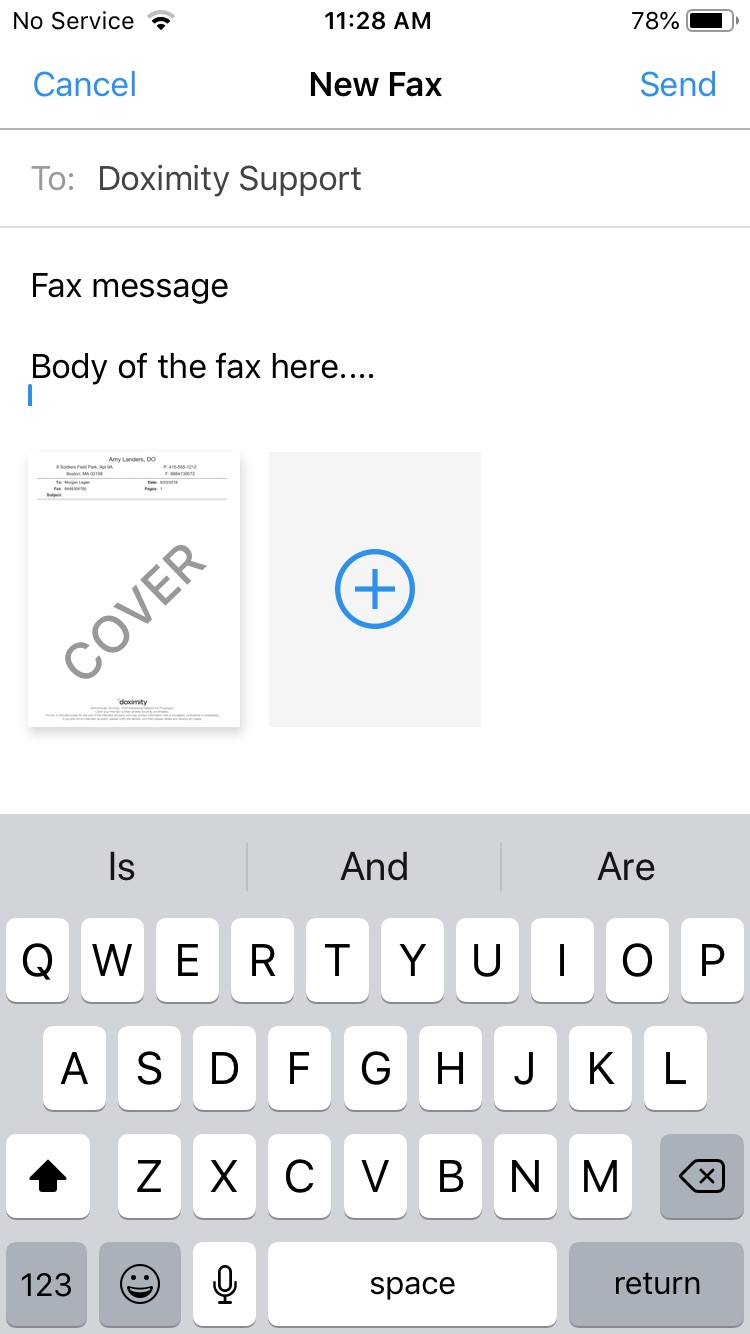 To add a signature a fax with Doximity:
Find the Fax on your iOS device and tap on it
Tap on the 'Annotate' icon at the bottom right of the screen

Tap on the top 'signature' icon to add a signature to your phone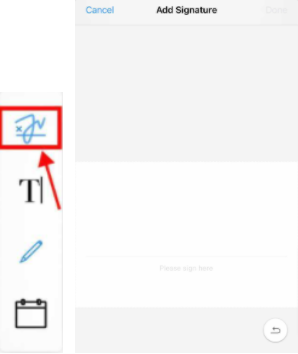 Please note, you can move the signature around the fax as needed. You can also enter your signature on more than one fax page as needed.
Tap on either the 'Reply' or 'Forward' button to create a new fax with the signature included