First start a call, enter your patient's cell phone number in the blank field and click the green video icon.
Note: Clicking the green video call button will automatically send a text message to your patient from an 882-86 short number inviting them to join your call.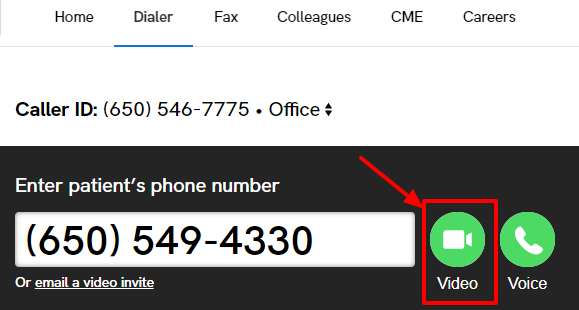 Once you are connected with your patient in your Video appointment, to add another participant, click on the 'Add' icon at the bottom of the screen.

This will initiate the following options: Interpreter, Patient Hand-Off, Colleague, Family Member, Copy link to Video
In order to do an audio-only, you will have to select 'Interpreter'or 'Family Member'.
PLEASE NOTE: Inviting a 3rd person by adding an 'Audio Only' phone call does not expose your personal cell number to either party.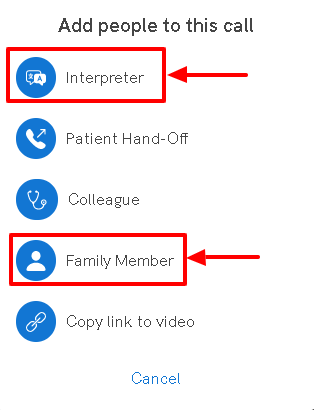 You will then be asked to choose the Caller ID you wish to display and enter the mobile phone number of the recipient you wish to add to the video call. Then click on 'Place call', which will initiate the call.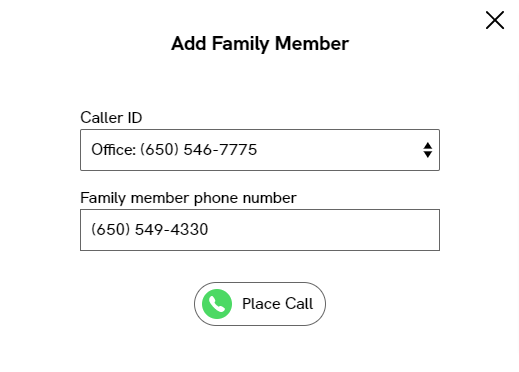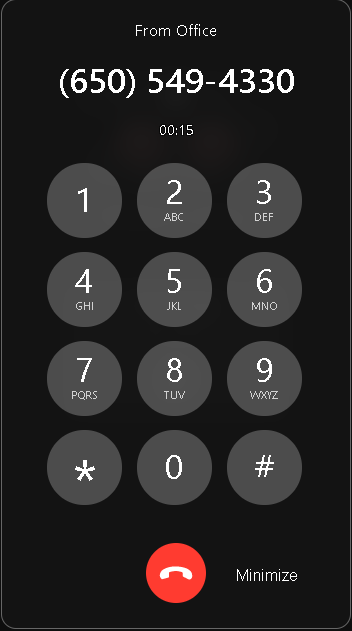 Once you're both connected on the call your screen will look similar to the one below.