A record of every call you initiate can be found under History, which is available both on the mobile app and on desktop.
In the Doximity Mobile App
Navigate to the Dialer tab in the Doximity app.
Tap the 'History' button in the upper lefthand corner of the screen to view your call log, including the date, time, and duration of each call. You will need to use touch/face ID or enter your passcode to view your call history in the mobile app.
Tap the 'Phone', 'Video', or 'Text' buttons at the top to view your Dialer Voice, Video, or Text history. Your entire call history is available under 'History', including calls you have placed on both mobile and desktop.
NOTE: We do not offer an option to remove data from 'History'.
iOS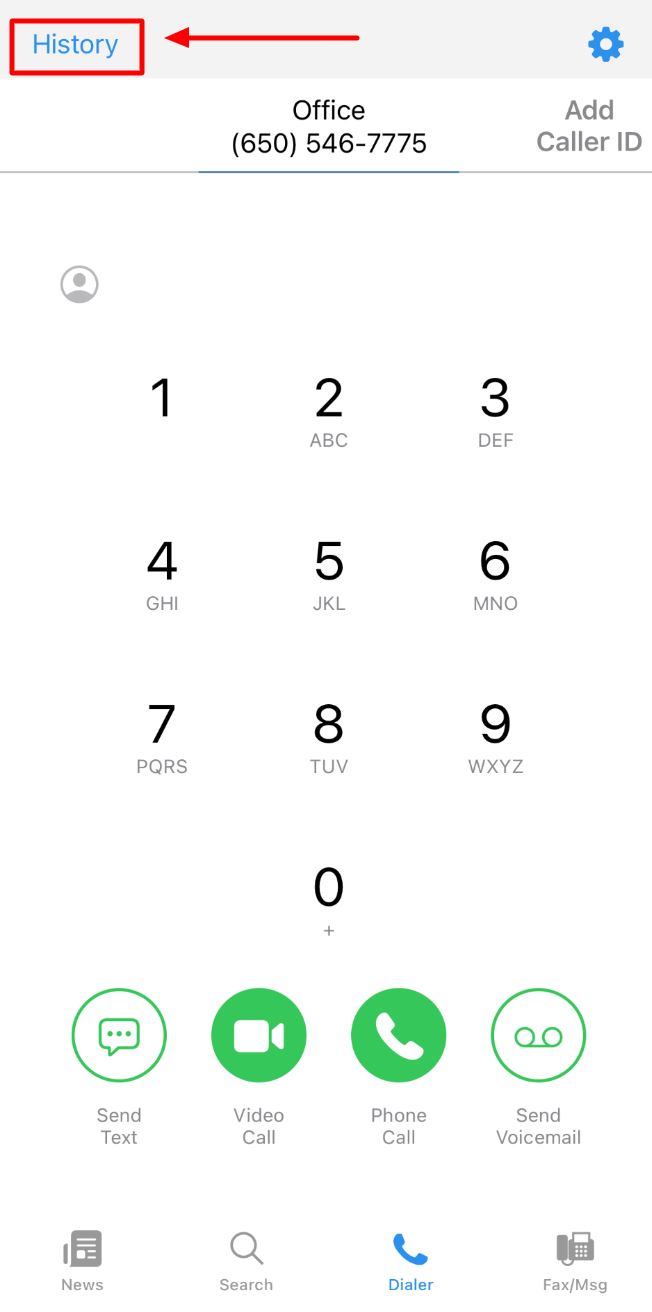 Android