A record of every call you initiate can be found in Recents, which is available on the mobile app and on the logged-in Doximity website.
From the Doximity App
On the main Dialer screen, there is a "Recents" button.
Tapping this button will give you access to your call log and the time duration of each call.
To view your list of calls that have been made using the Dialer feature:
For iOS users, scroll down to the bottom of your 'Recents' call history and tap on 'Load More'

For Android users, just keep scrolling down to view older records.
Recents shows a log of all the video calls you've had using Dialer Video (including calls on the Doximity App and on desktop).
It also shows you the time you sent the video call invite to your patient and how long you were on the video call with them.
NOTE: We do not offer an option to remove data from the 'Recents' call history.
iOS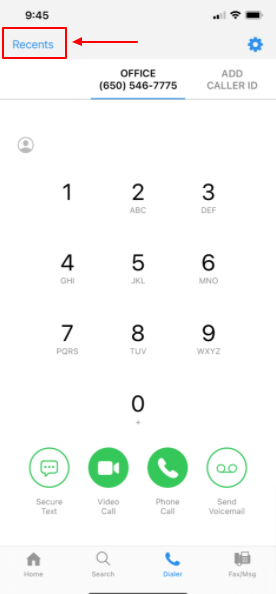 Android