If your institution has integrated their Epic instance with Dialer, you can start a Dialer Video call directly from Hyperspace.
Note: These instructions are specific to Epic Hyperspace. If you are using Haiku, follow these instructions instead.
The first time you launch Doximity Dialer from your Epic instance, you will need to log in to Doximity to create a link between your Epic and Doximity accounts. The steps below will only need to be completed the first time you launch from Epic.
If you do not already have a Doximity account, please follow the steps to register an account.
Next, launch Doximity Dialer from your Epic instance. You will be taken to an authorization page where you will need to sign in with your Doximity username and password.

If you are already registered on Doximity but have not yet connected your EHR user to your Doximity account, you will be redirected to a Doximity registration page. This page could be either a list of matching profiles (first image below) or a registration form with your EHR user name pre-populated (second image below). In either case, just click on the Sign In link at the bottom of the page. You will be redirected to a Doximity authentication page.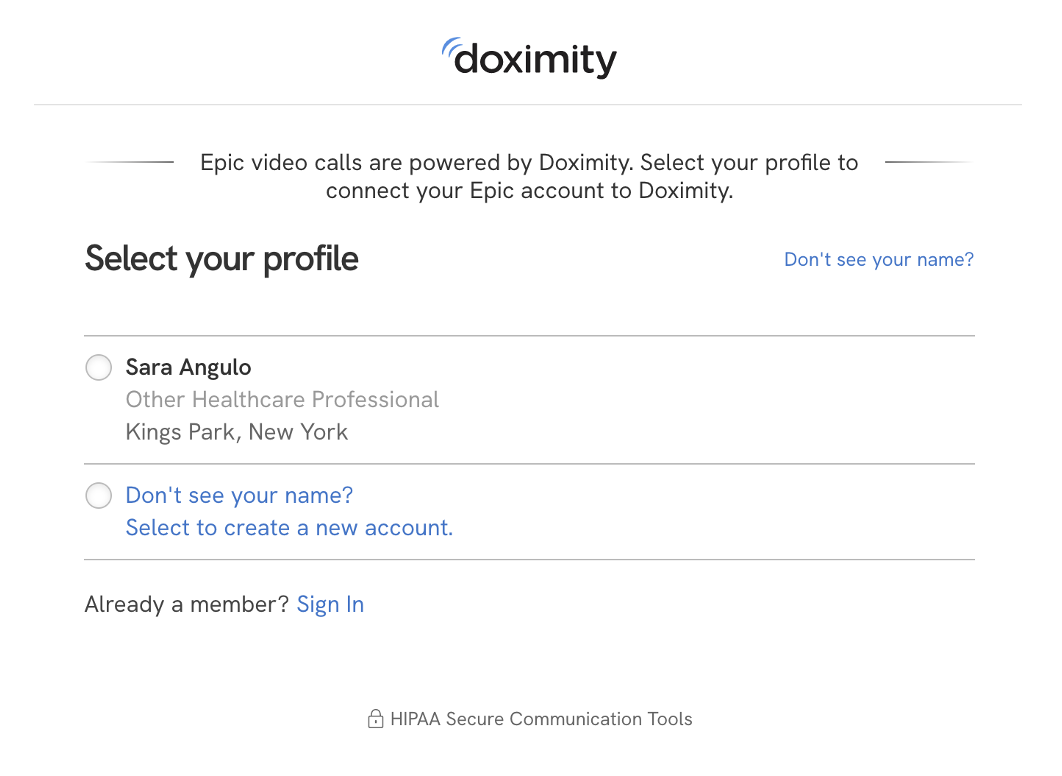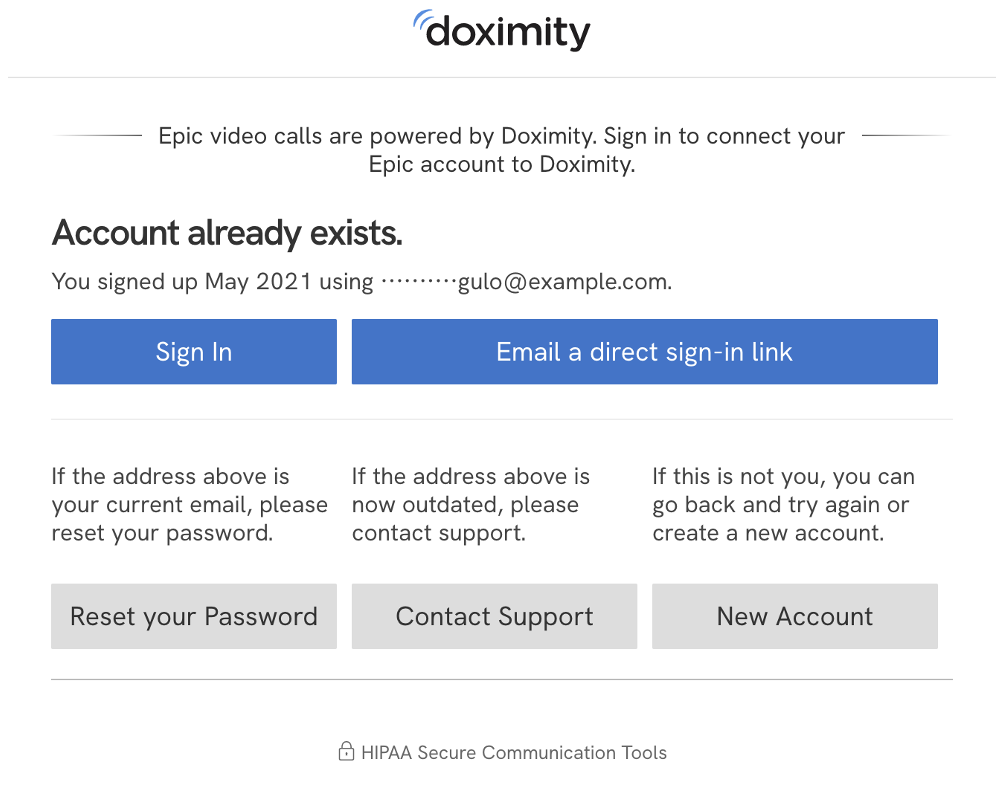 You will then be redirected to Dialer with the patient's phone number pre-populated (when available). Click the 'Video' icon to initiate a Dialer Video call or the 'Voice' icon to place a Dialer Voice call.
Please note, that the system currently does not allow dialing extensions while using the VIDEO feature and adding a 3rd person to any appointment. If you need to add someone to a Video appointment that requires dialing an extension, you must use the VOICE feature to connect with the person who requires the extension. You must dial the phone number and enter the extension first, before merging the call.

Note: On your first Dialer launch from Epic Hyperspace, the patient phone number may not be pre-populated. This limitation is expected and normal. On all subsequent Dialer launches you make from Epic, the patient phone number will be populated. Simply close your browser and re-launch Dialer from Epic to have the patient's phone number populate.