You can now send stand-alone texts to your patients. To see how the feature works follow the steps below.
If you are looking for a post-call texting overview, you may find this article helpful:
How to Send a Dialer Post-Call Text for the App
Article contents
How to Use Send Text
1. Type in a number on your dialer dial pad
2. Tap the green 'Send text' button at the bottom left of the dial pad
3. Select the template you would like to use
4. You can edit any template
5. You can also draft a custom message instead of selecting a template
Please note, you can attach a file by tapping on 'attach' icon.
6. Send the text to the patient
What Your Patients Will See
1) Your patient will receive a text message with a link to view the secure message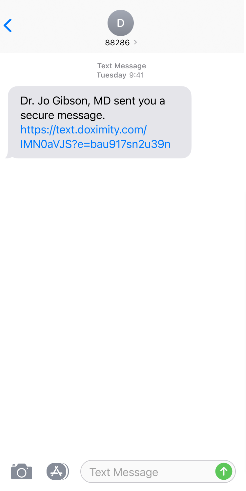 2) Every time your patient accesses a message from you, they will be able to view the message sent. All messages will expire after 7 days.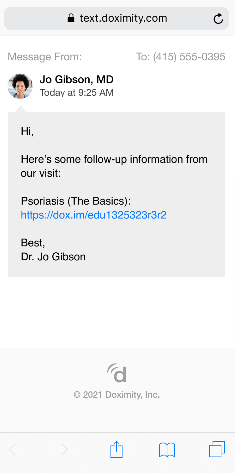 FAQ
1) Can I customize the text I send?

Yes, you can send a custom text by selecting 'COMPOSE'.
2) Is there a way to see if my patient has read my text?
Yes, once your patient reads your text message, you can view your text history when a text has been delivered, failed to send, or read by the patient. To learn how to view your text history, click this link HERE.
For instructions on how to send a no-reply text from desktop, see HERE.