Under Dialer settings on our iOS application, you can customize the expiration time of video invites. Our default configuration has the video call invite links set to expire after 5 hours. To prevent patients from joining after your no-show period, you may customize this time frame. To access this feature, follow the steps below.
1. Open the Doximity application.
2. Tap on the Dialer tab.
3. Tap on the Settings icon on the top right of the Dialer dial pad page.
4. Tap on 'Video Invite Expiration.' The value currently selected will be displayed here as well.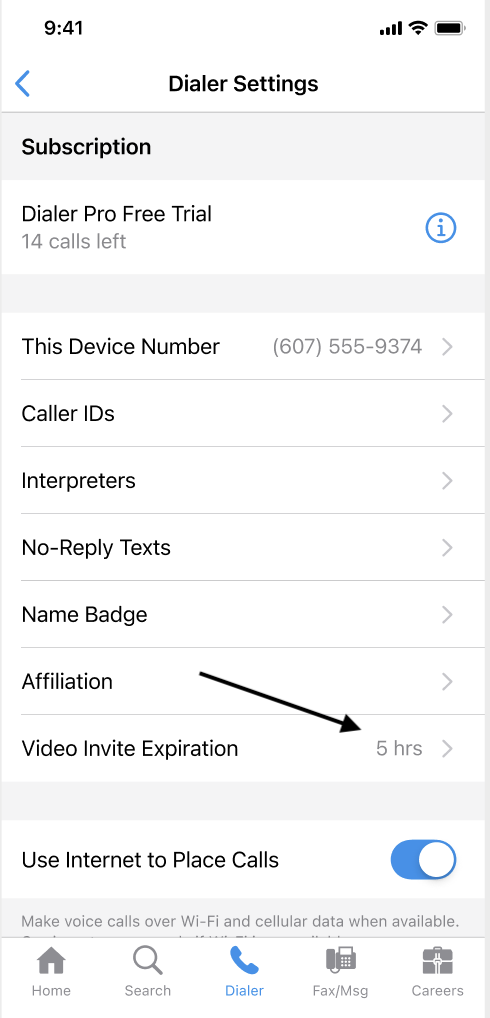 5. Select your desired link expiration time from the list of available time durations. Your selection will be saved. For example, if you select a time f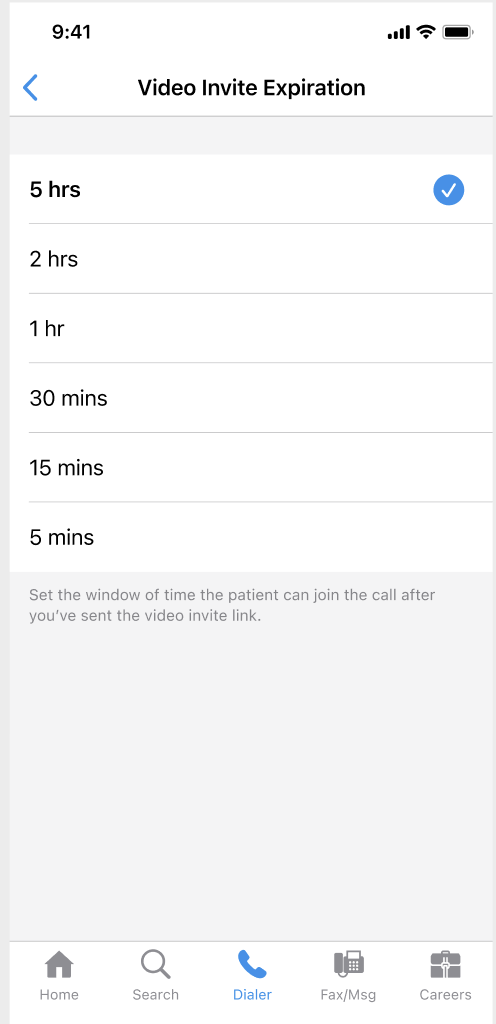 For example, if you select a link expiration time of 15 minutes and a patient attempts to join a video call after 20 minutes, they will receive the following message: