You can view when a text has been delivered, failed to send, read by the patient, or declined in your text history.
Where can I view my text history?
1) Open the Doximity mobile application.
2) Tap on the 'Dialer' tab.
3) Tap on 'History'.
iOS users - 'History' is located in the top left of the Dialer page.
Android users - 'History' is located to the right of the number '0' on the Dialer dial pad.
4) If not already selected, tap on the 'Text' tab at the top.
5) To the right of the phone number, you will see if the text was delivered, failed, read, or declined.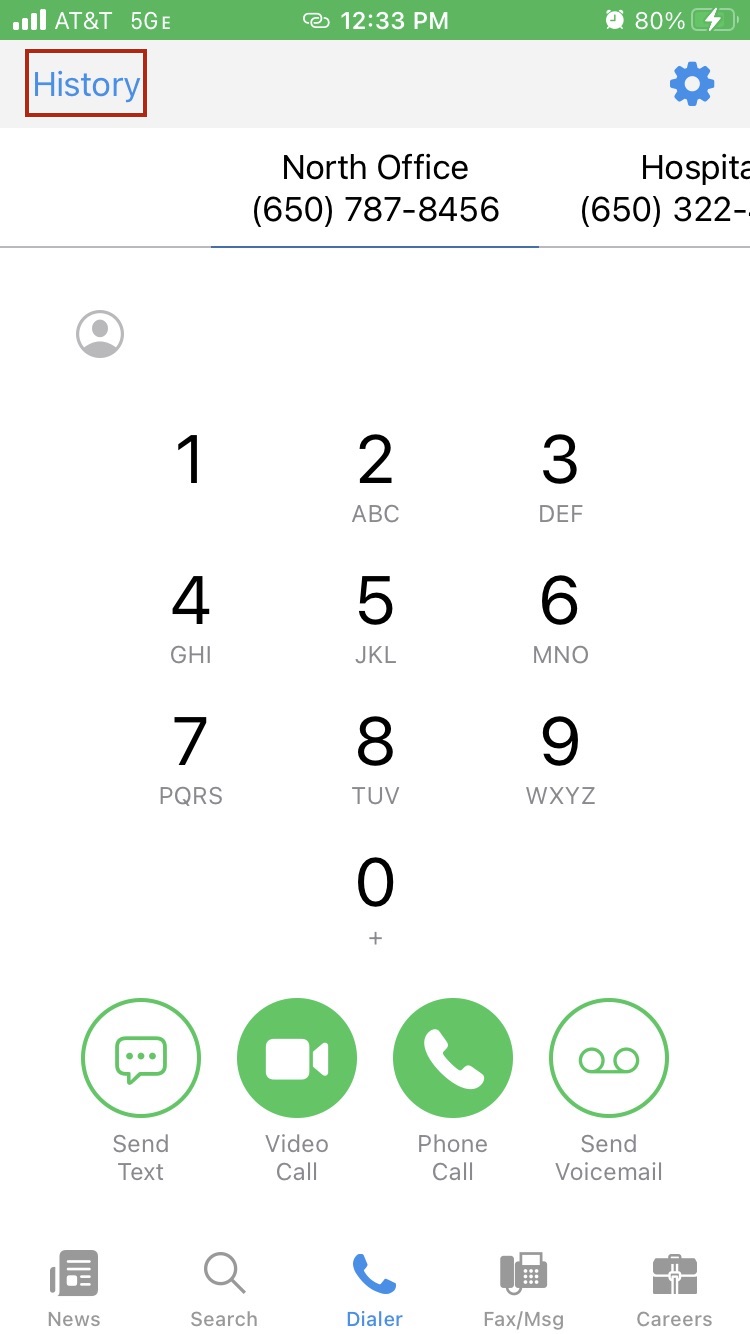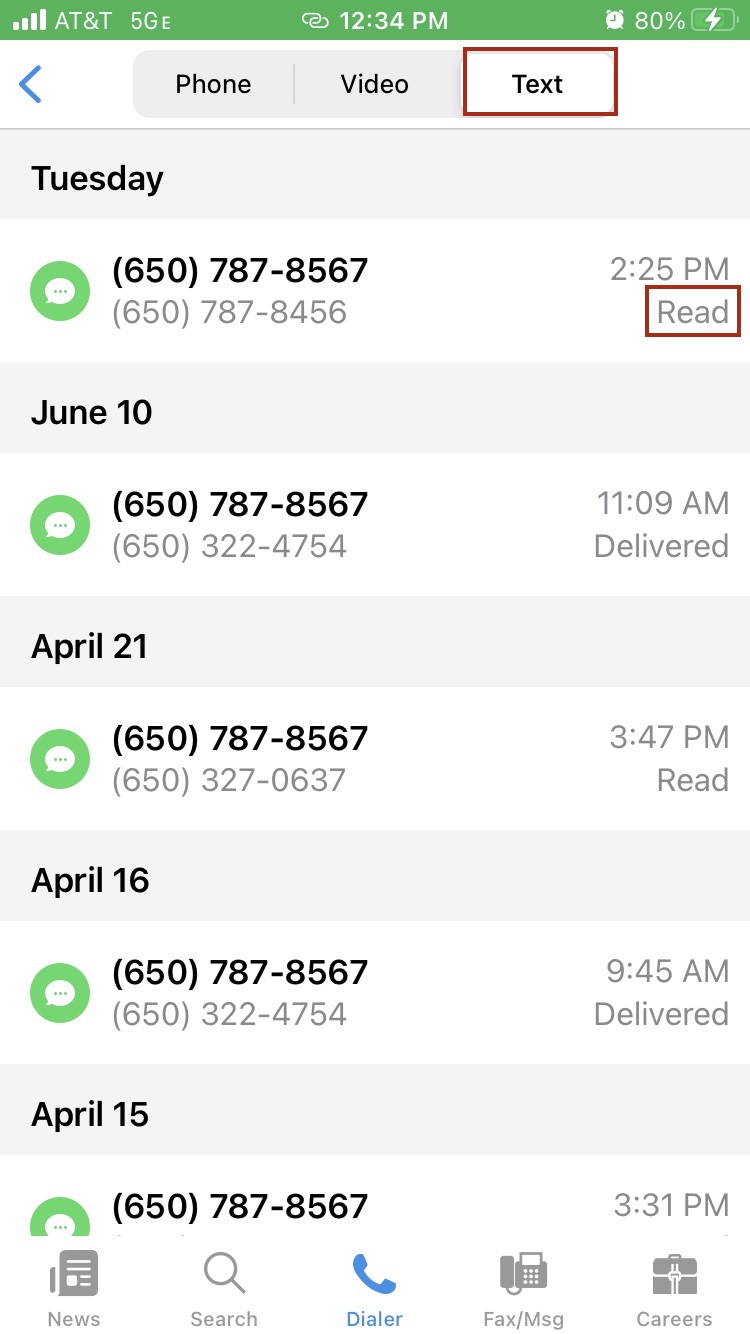 NOTE: We do not offer an option to remove data from 'History'.