To make a Group Call with Dialer Voice on the desktop, start by calling the first participant in the same way as a regular call, entering a phone number, and clicking the green call icon.
Once you are in the call, you will see an 'Add' button next to the 'Mute' button.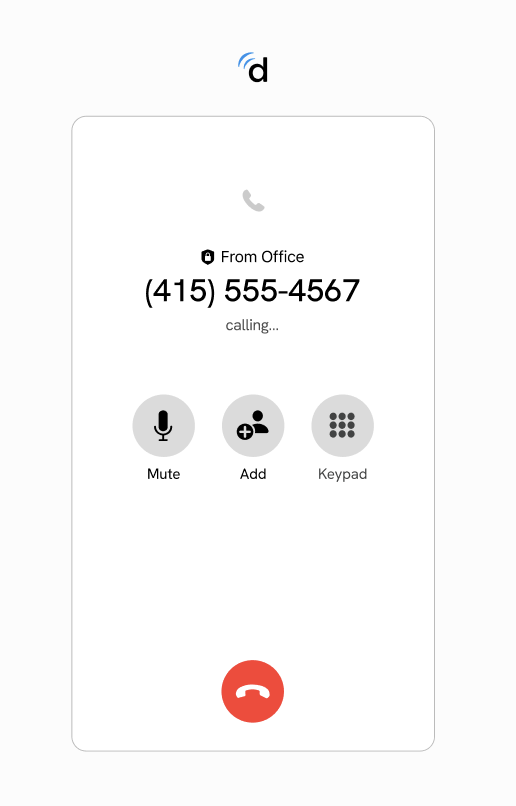 Clicking this button will allow you to paste in the phone number for a second participant, or select from one of your saved interpreter numbers.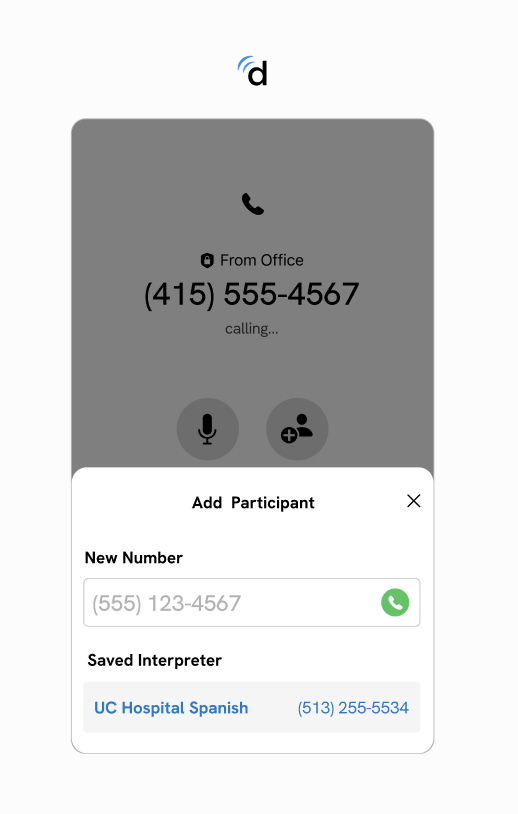 Once you have added a number, you can add the participant by clicking the call icon.
The first call will be put on hold while you start the second call and speak to the second participant. The first participant will not be able to hear you.
If you need to navigate a phone menu or add an extension, you can access the keypad here.
When you are ready to join the calls, just click the 'Merge Calls' button.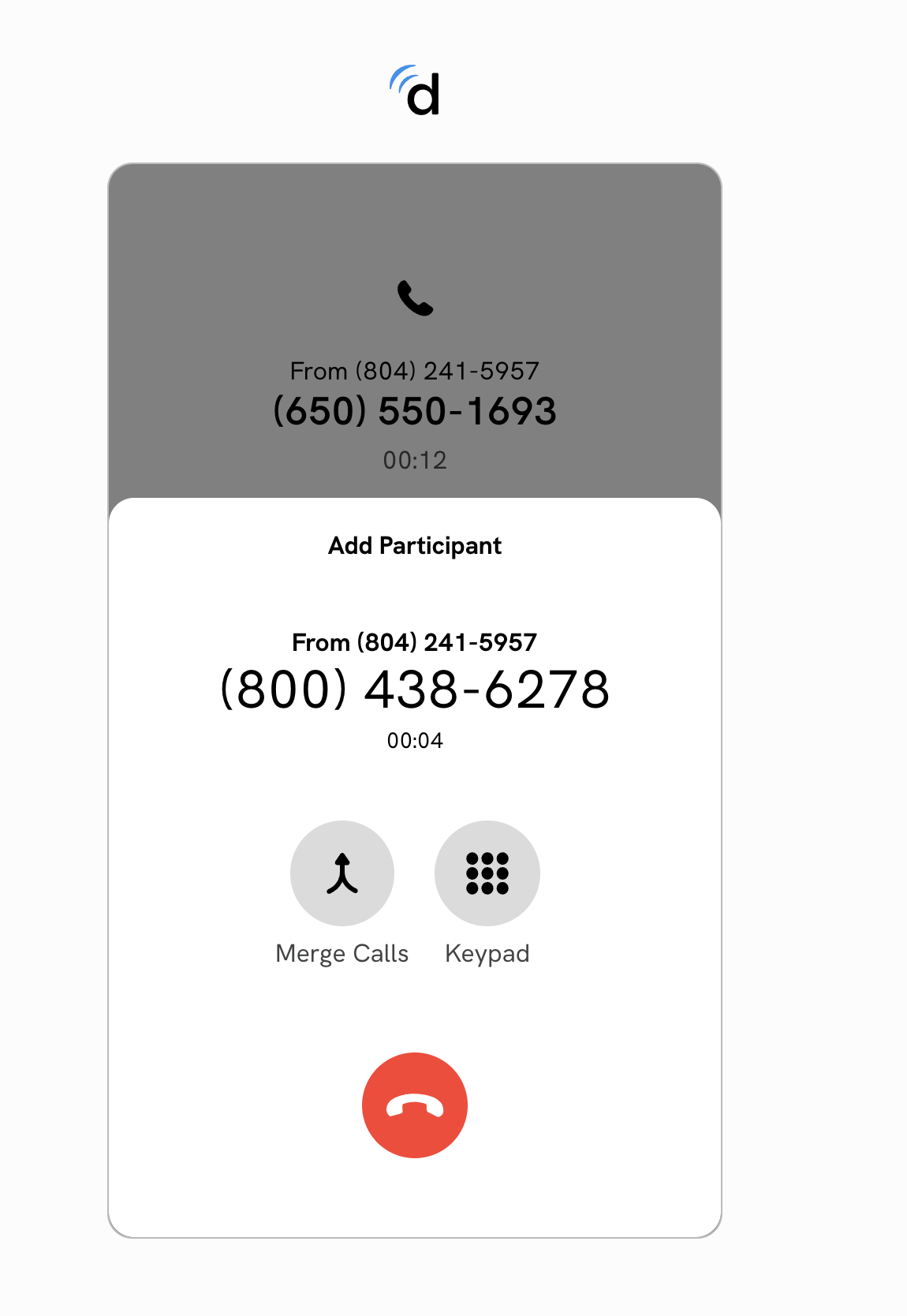 Once the calls are merged, you will see an indication that you are in a group call, and both participants will be able to hear one another. A maximum of 3 participants can join a call, so you will see the 'Add' button grayed out. You can mute and unmute your audio, and you can click the end button to conclude the call at any time.
If one of the participants leaves the call, you will still be able to continue the conversation with the remaining participant.