Doximity Dialer Video for Desktop now has a picture-in-picture feature to allow you to better multi-task while keeping your patient in view on the same screen.
With picture-in-picture, you can now open your patient's video in a pop-out window that will persist over any other tab you have open. This will allow you to simultaneously view your patient while navigating elsewhere on your computer, allowing for seamless multitasking.
How to use the Picture-In-Picture feature on Dialer Video Desktop:
Login to your Doximity account on a web browser on your computer and click on the 'Dialer' tab on the top of your screen, or go to doximity.com/dialer/video.
To start a call, enter your patient's cell phone number in the blank field at the top and click the green 'Video' icon.
Once your patient has joined the call, you can select the "Pop Out Video" button in the upper left-hand corner of the screen to activate the picture-in-picture video panel.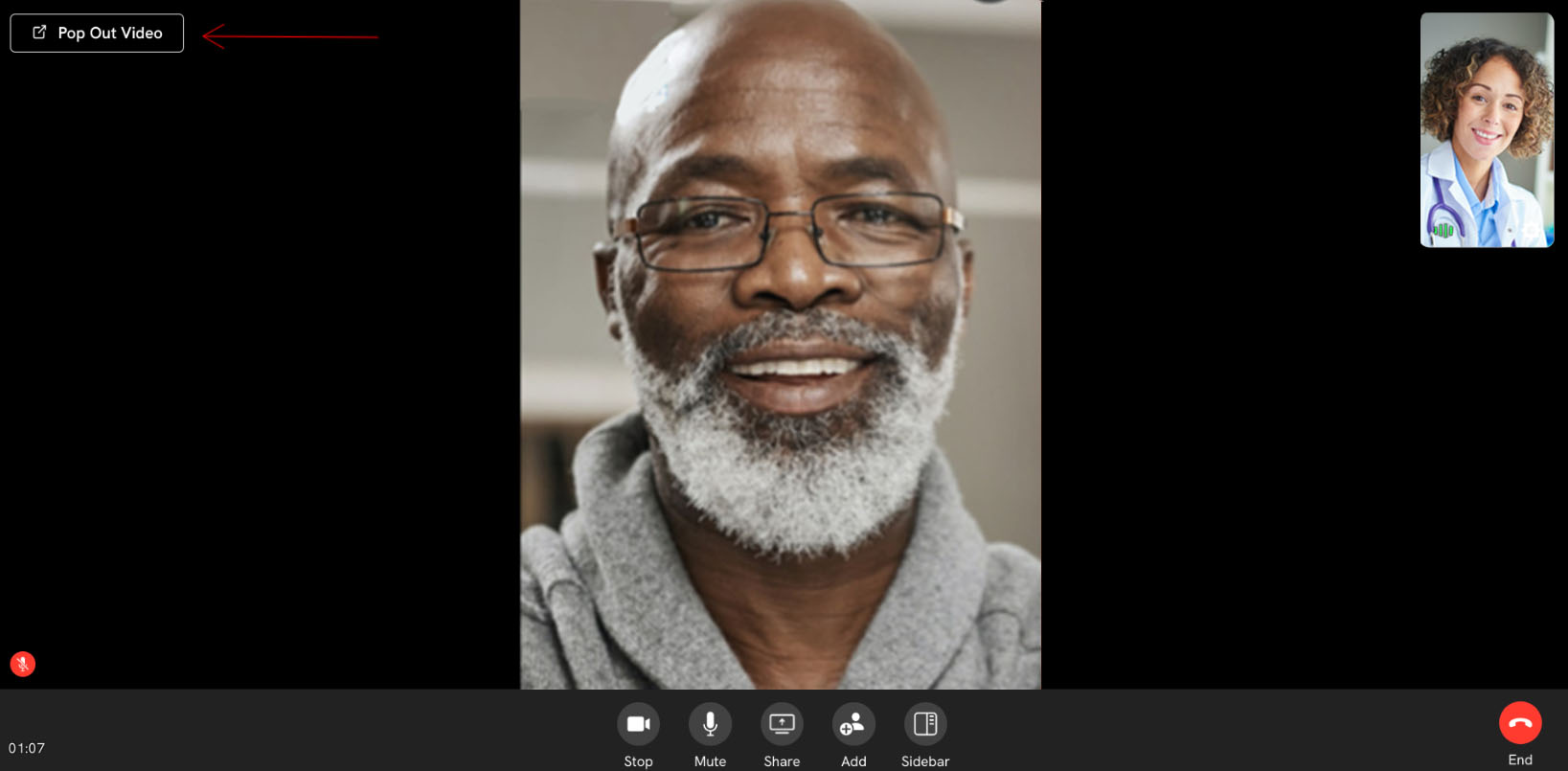 Selecting this button will move your patient's video into a smaller video panel at the side of your screen. This pop-out video panel will remain visible if you switch to other windows or tabs. You can also move and resize the new video panel.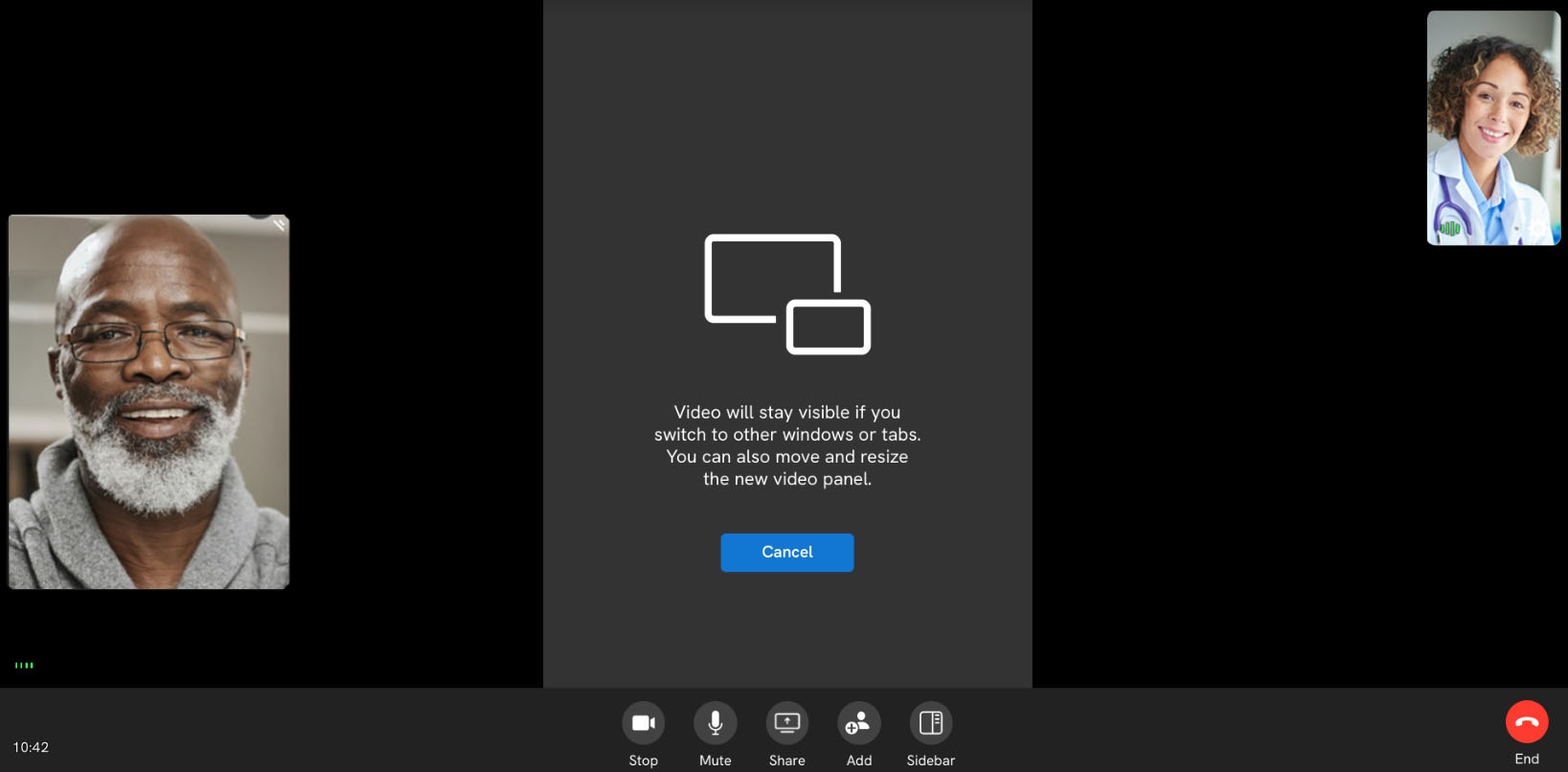 To resize the video panel, hover over any corner of the video panel until your mouse becomes a double-sided arrow. From there you can click and drag to resize the video panel to be smaller or larger. You can also click on the pop-out video panel itself and drag it to your preferred corner of the screen.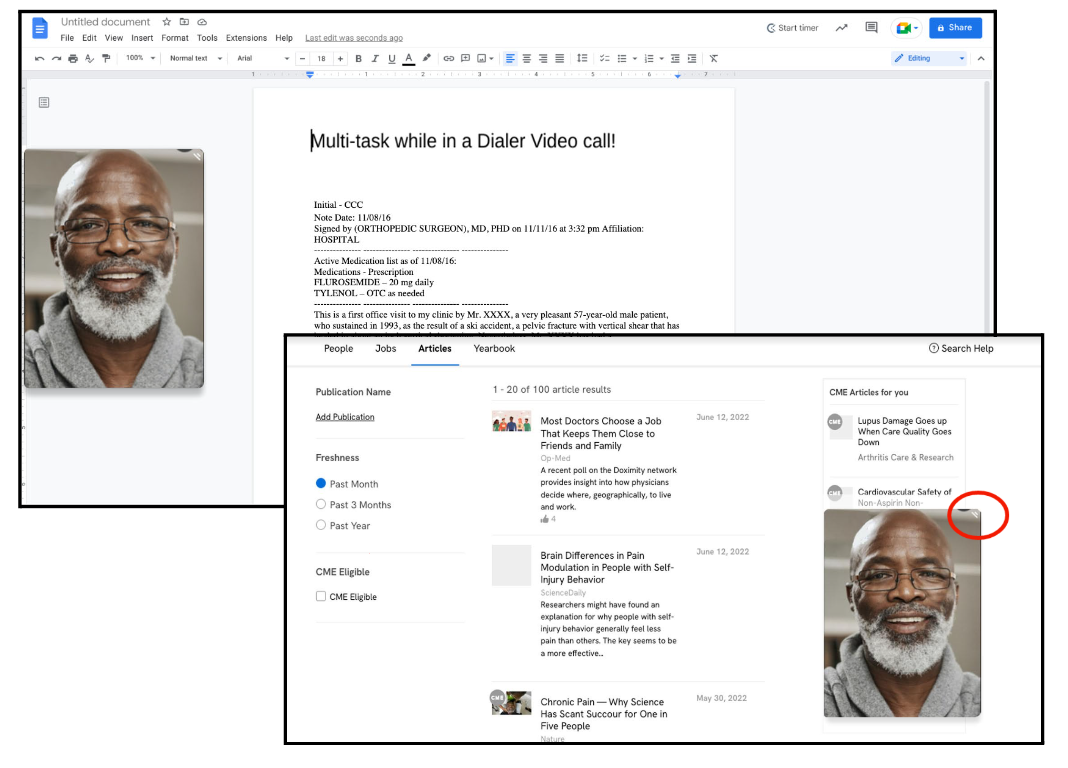 To return to the original Dialer Video full-sized screen, you can either click the 'X' in the corner of the pop-out video panel or you can hover over the middle of the pop-out video panel and select the "Back To Tab" button. If you are already on the original Desktop Dialer Video page with your pop-out window still open, you can also select the blue 'Cancel' button. This will return your patient's video to the fixed, full-sized Dialer Video Screen.