You can now send no-reply texts to your patients via Desktop. To see how the feature works follow the steps below.
Article contents
How to use the Text feature on Desktop
How to Create a New Text Template
How to use the Text feature on Desktop
Visit

doximity.com/dialer/home

on your computer or navigate to the 'Dialer' tab on

doximity.com

Enter your patient's phone number

Click on the green 'Text' icon

You will see a message box appear where you can either send the patient a custom message or choose one of the text templates that we offer.
You can also add new custom templates via 'Settings' at any time (see section below).
Once you have the message that you would like to send, click on the 'Send Text' button.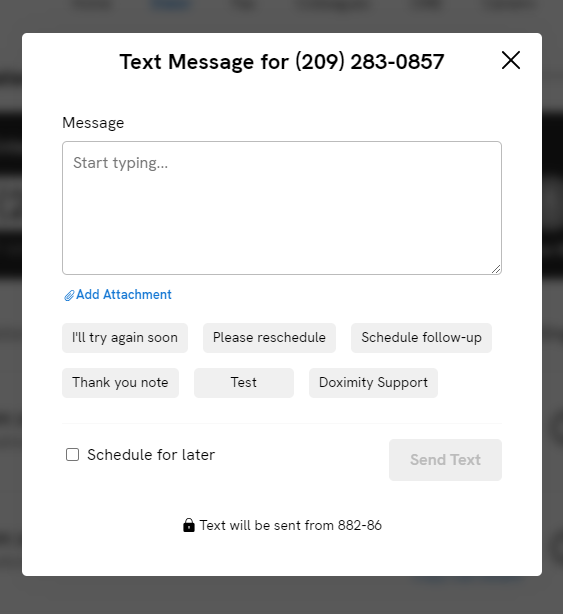 How to Create a New Text Template
1. Click on 'Settings'

2. Click 'Add Template'

3. Add your new template and click 'Save'

4. You can edit a saved template at any time by clicking 'Edit' next to the title of the template you would like to update.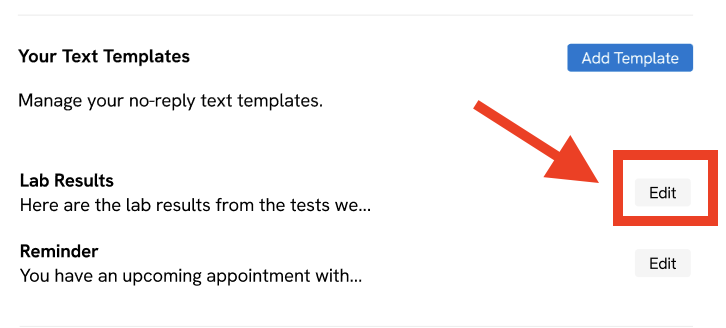 What Your Patients Will See
1. Your patient will receive a text message with a link to view the secure message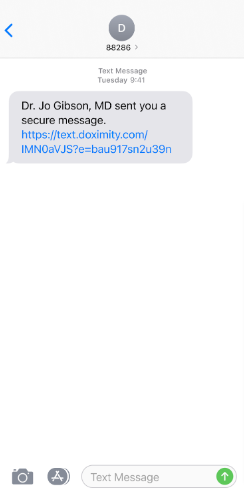 2. Every time your patient accesses a message from you, they will be able to view the message sent. All messages will expire after 7 days.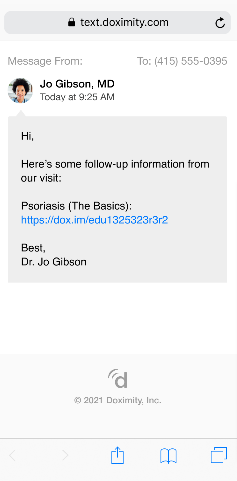 FAQ
1) Can I customize the text I send?
Yes, you can send a custom text by writing out your own message, or by customizing one of the templates that we offer.
2) Is there a way to see if my patient has read my text?
Yes, once your patient reads your text message, you can view your text history when a text has been delivered, failed to send, or read by the patient. To learn how to view your text history, click this link HERE.
For instructions on how to send a no-reply text from the app, see HERE.