Doximity offers a Salary Map feature so that verified physicians, nurse practitioners, physician assistants, and pharmacist specialists can view average salaries linked to their specific specialty throughout the United States.
To gain access to this feature, we ask that the user contributes to the feature by completing a Compensation Survey once per year.
NOTE: The Compensation Survey is completely anonymous.
To complete the survey, please:
Access the Salary map HERE
Here you will be prompted to click a 'Next' or 'Take Survey' button in the bottom right corner of the pop-up windows

The different windows will explain some of the features of the survey

When you get to the survey you will be presented with 5 questions linked to drop-down menus to complete

Your Specialty and Location will be prepopulated. If you need to update those items you can do so here

After advancing to the 2nd page of the survey you will be presented with an additional 5 questions. (see below)
The last page will be a summary of your answers

You can either confirm the details by clicking 'Done' or, redo the survey by tapping on the 'Submit another survey' button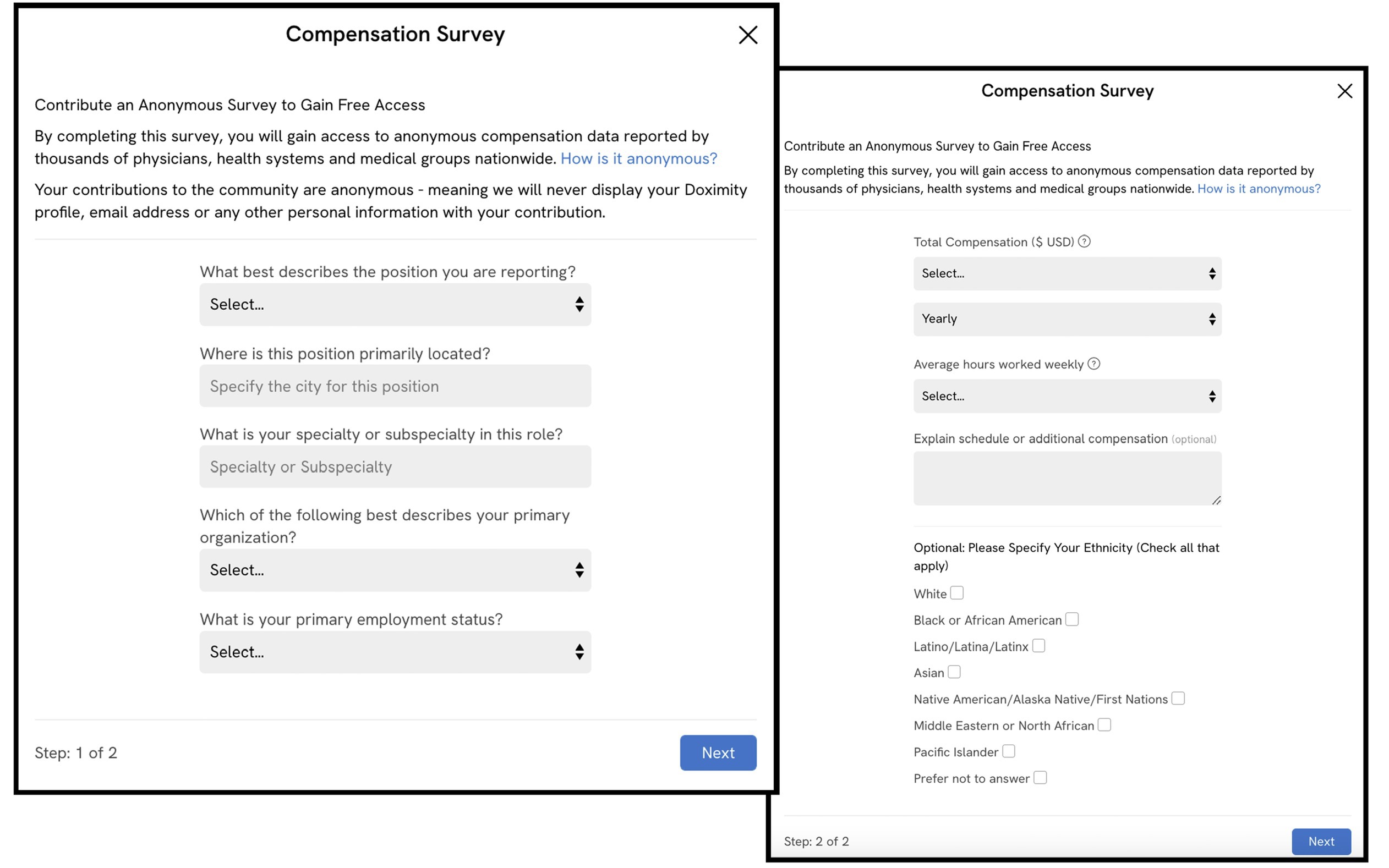 Once you have completed the survey, you will automatically be taken to the Salary Map.
This map is designed to help you explore compensation trends, median home prices, and years to own a home by your unique specialty and location.
Over 200,000 clinicians have anonymously reported their compensation estimates.
You can move your mouse over the map to view the average compensation for your specialty.
You can change the specialty you are viewing.
You can also view "Medium Home Price" and "Years to Own a Home" data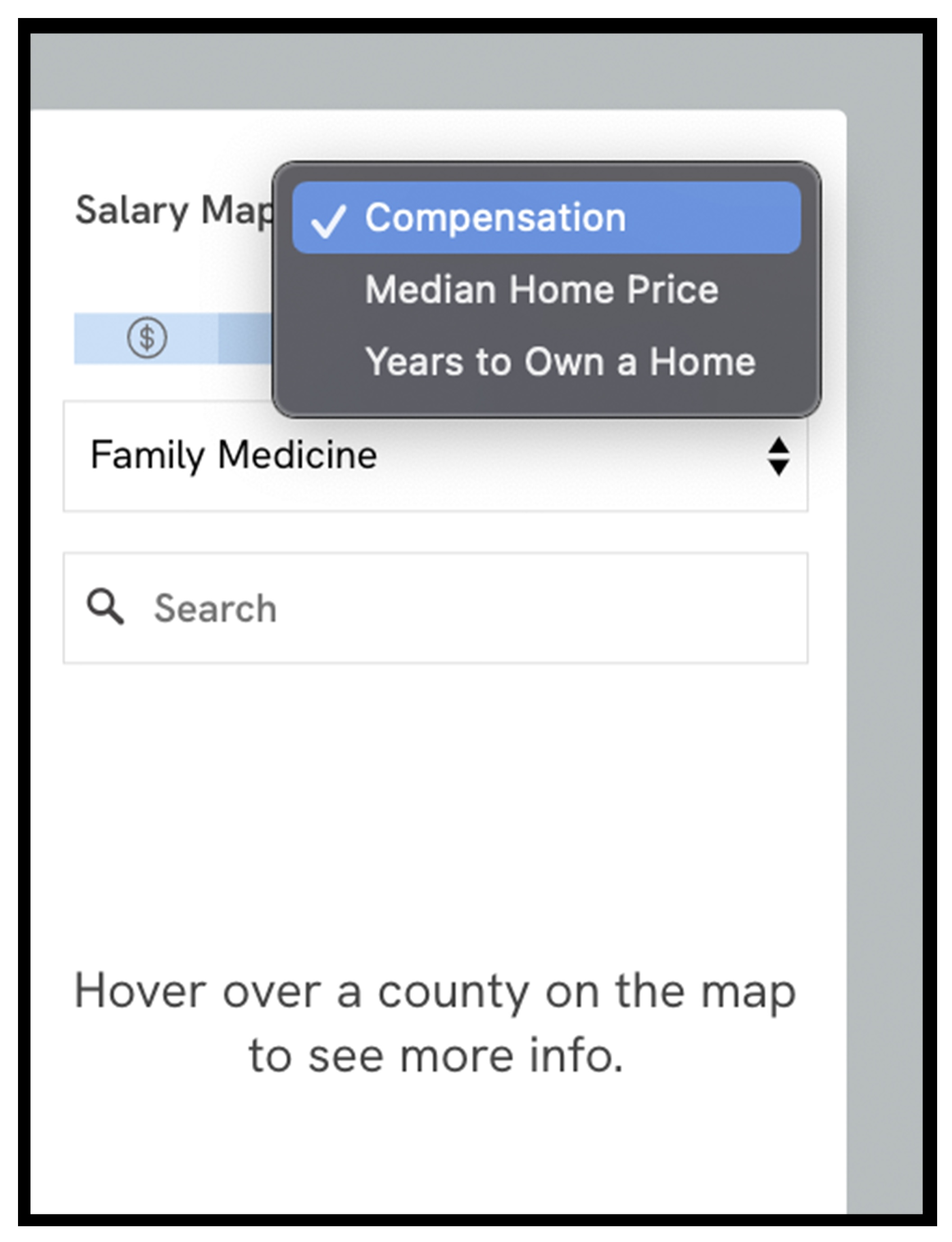 We also offer a 'Search' option. Users can manually enter specific cities so they can view the results quickly.
Below the map, we offer two additional items. Recommended Jobs and Reviews on specific Institutions.
To view the jobs, simply click on the blue 'See all jobs' button.
To review the reviews we have collected, click on the blue 'See More Reviews' button.