With a small extra step, you can invite your patient to join a video call from their web browser. If you are a patient, there are few ways to do this yourself following these instructions.
Send video call invite

Tap the '+ person' icon to open the 'Add people to this call' screen
Tap 'Copy link to video'
Open up your 'Mail' application and compose a new email
Paste the video link in the email
Note: By sharing the link via Email, the patient will see your Private Email address
iOS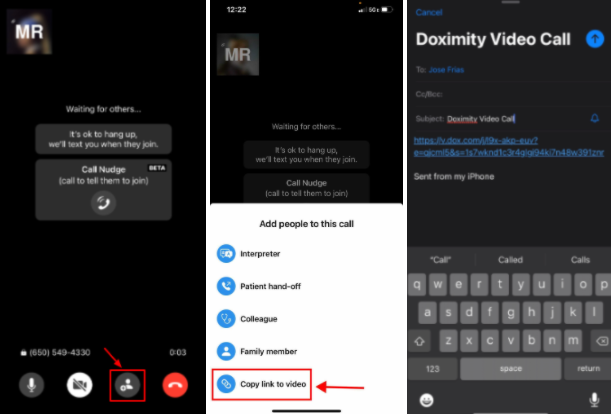 Android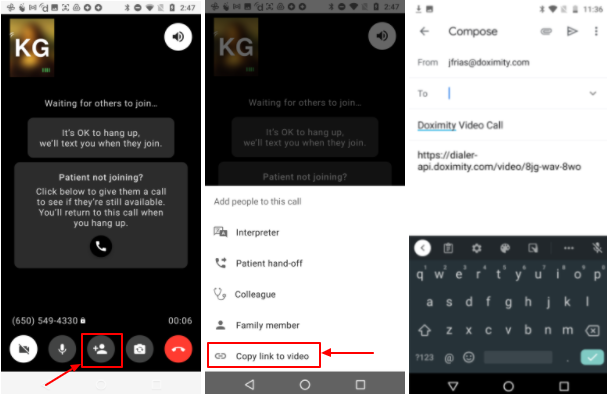 Note: You can only be connected to the video call from one device. This will disconnect you from the video call on your mobile device.