**To access Dialer Video on Desktop, please add yourself to wait list here**
In order to join the video call from your computer please make sure your computer has:
A built-in camera or attached camera so you can see your patient

A built-in microphone or attached microphone so you can talk to your patient
A built-in speaker or attached speaker so you can hear your patient
Step 1
Login to your Doximity account on a web browser on your computer/tablet and click on the 'Dialer Video' tab on the top of your screen or go to doximity.com/dialer/video.

Note: Please make sure you are logged into your web browser on your computer/tablet and you are NOT using the Doximity app
Step 2
To invite your patient to a video call click the 'Send Video Invite' button, enter your patient's phone number, and click 'Enter'.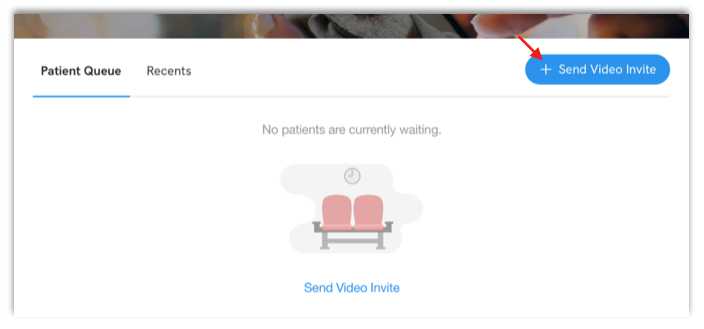 Step 3
Then you will be brought to a page with a pre-populated text to send to your patient inviting them to your video call. Click the 'Send Invite' button. This will send a text message to your patient from an 882-86 short phone number inviting them to your video call.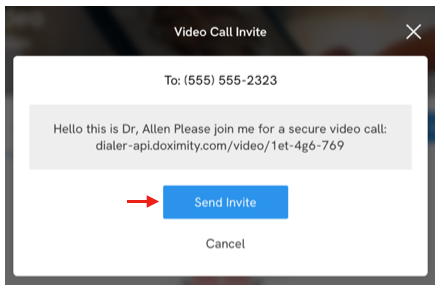 Step 4
Now you will see this patient in your Patient Queue. When you are ready to join the call, click 'Join'.

Note: You can either join the video call and wait for your patient or wait until you receive a text message from us letting you know your patient has joined the video call

Step 5
Once you join the call you'll need to enable your web browsers microphone and camera so your patient can hear/see you. Click 'Allow Camera & Microphone Access'.
Step 6
Then you will see a preview of yourself before entering the video call room. Click 'Join Video Call' when you are ready to join.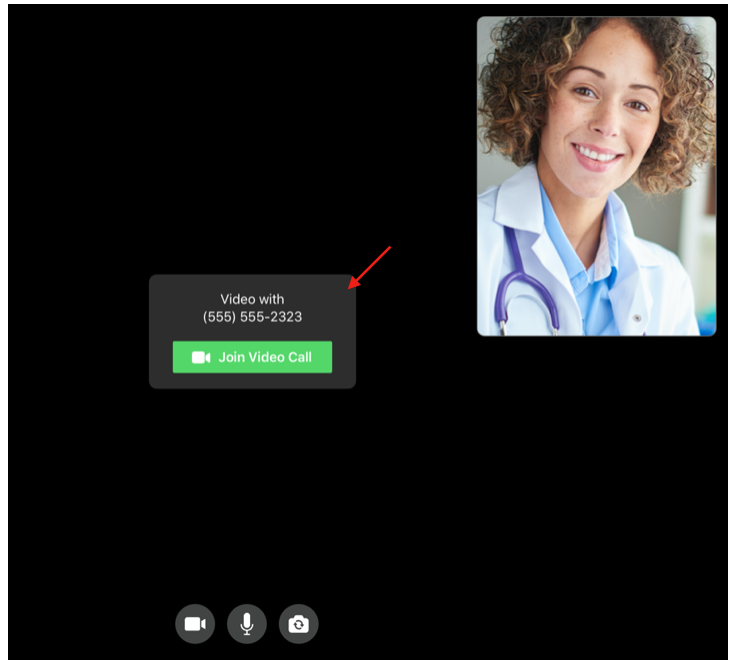 Step 7
After clicking 'Join Video Call', you'll be brought into the video call room where you'll meet your patient. That's it!
+++
See also: Dialer Video FAQs | Dialer Video Troubleshooting | How to Place a Dialer Video Call (on mobile app)